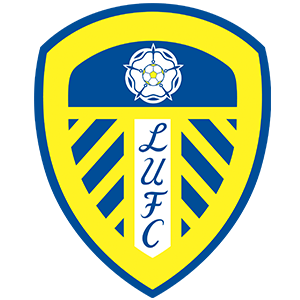 Steve Cotterill was full of praise for Patrick Bamford who he believes has gone up a new level this season.
Patrick Bamford was one of those youngsters hotly tipped to become a success for both club and country as he burst onto the scene.
Making his debut for Nottingham Forest in December 2011, he soon after secured a move to Premier League giants Chelsea.
However after numerous loans to sides including: MK Dons, Derby, Crystal Palace, Burnley, Norwich and Middlesbrough, Bamford decided to leave the Blues in search for a more permanent home.
A move to Teeside awaited the Englishman but after just a season-and-a-half Leeds United beckoned.
Under the tutelage of Marcelo Bielsa, the 26-year-old seems to have finally settled and can't stop scoring.
One person who knows Patrick well was former manager Steve Cotterill who gave the striker his debut for Forest in 2011. Cotterill, speaking to Posh Boys on Drive, was full of praise for his former player who he believes has developed during his time at Leeds.
"Patrick was one of those young players that I gave a debut to at 17 when I was manager at Nottingham Forest.
"But I think Patrick, when he left Nottingham Forest, he had gone off to Chelsea and then he had a few loans and scored a few for Middlesbrough. Then all of a sudden Patrick was drifting a little bit for me looking at last year/
"But when you look at him this year, he knows where to be when he is in the box attacking. More importantly he knows what he's doing when he pressures and when he defends from the front now.
"I think he's got bigger, I think he's got stronger and I think that has given him more confidence. For me, I think that he improves players."
On Bielsa's side tussling for promotion and what their strengths are, the former Birmingham, Nottingham Forest, Bristol City and Portsmouth gaffer did identify a potential issue in the side.
"I think there are a couple of areas where I think Leeds are susceptible. I think they are susceptible from set-plays.
"They don't have too many headerers of a ball."
"What Marcelo Bielsa looks at there is he probably thinks 'well if we can dominate possession enough, then we won't give away too many corners or too many wide free-kicks which put us under stress or duress in our own box'.
"That is one area where I would look at and be a little bit panicky."
Listen to Posh Boys on Love Sport Radio, weekdays 3-7PM, and the Leeds United Fans Show, Fridays 8-9PM, on Love Sport Radio.