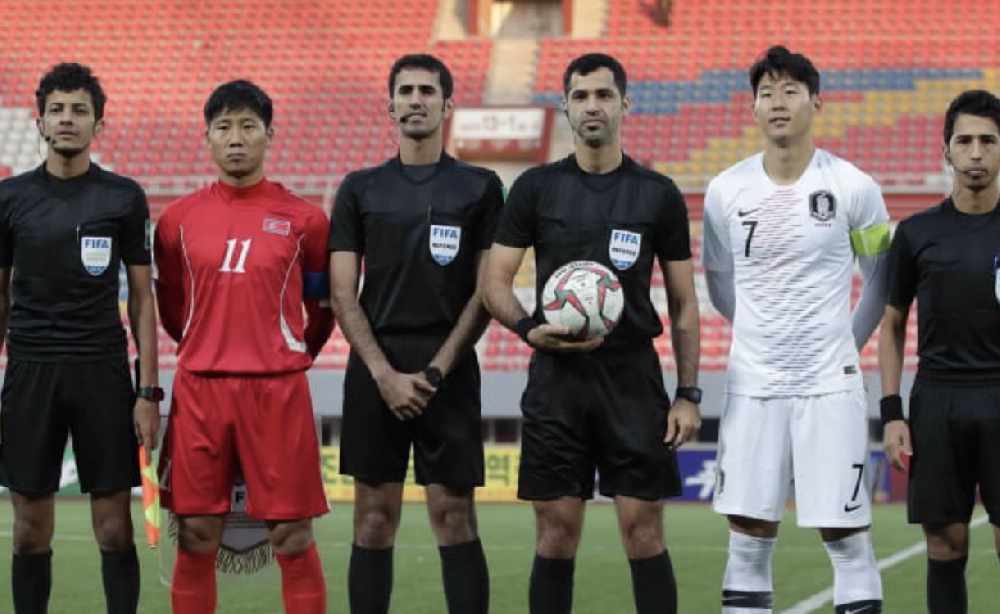 Premier League star Son Heung-min played for South Korea vs North Korea on Tuesday.
North Korea might be awarded the Women's World Cup by FIFA in yet another ridiculous move from football's governing body.
Yesterday, for the first time in almost three decades, North and South Korea's men's football teams faced each other in Pyongyang.
The game was played behind closed doors, with no fans, no press...nothing. Oh, and it finished 0-0. Apparently.
Premier League and Tottenham starlet Son Heung-min played for South Korea in the drab affair.
Love Sport Breakfast jokingly asked Steve Price, Korean football writer for Forbes Magazine, if, considering we have a World Cup in Qatar, we've had one in Russia and a Europa League Final in Azerbaijan, Kim Jong-un's territory might be used as a venue.
It turns out, it's not a joke.
FIFA President Gianni Infantino has apparently said he'd like to see a World Cup brought to the hermit state run by a dumpy despot.
Steve Price told Love Sport Radio: "Apparently Infantino and FIFA trying to get them to have the Women's World Cup and apparently he suggested it to South Korea to do a joint thing with North Korea.
"But if you look at it last night then maybe 2023 is a bit too soon for that to happen.
"They are also considering an Olympic bid so you never know what's going to happen."
The joint Olympic bid for 2032 looks set to go ahead.
India, Australia, China and Indonesia have also expressed interest in hosting the 2032 Games.
South Korea staged the Winter Olympics this year, and the capital Seoul hosted the 1988 Summer Games.
North Korea's May Day Stadium is the largest in the world with a reported capacity of 150,000.
Why are we son intent to give major sporting events to these ridiculous human rights blackspots?
Tune in to Love Sport Radio for the latest sports news and opinion.