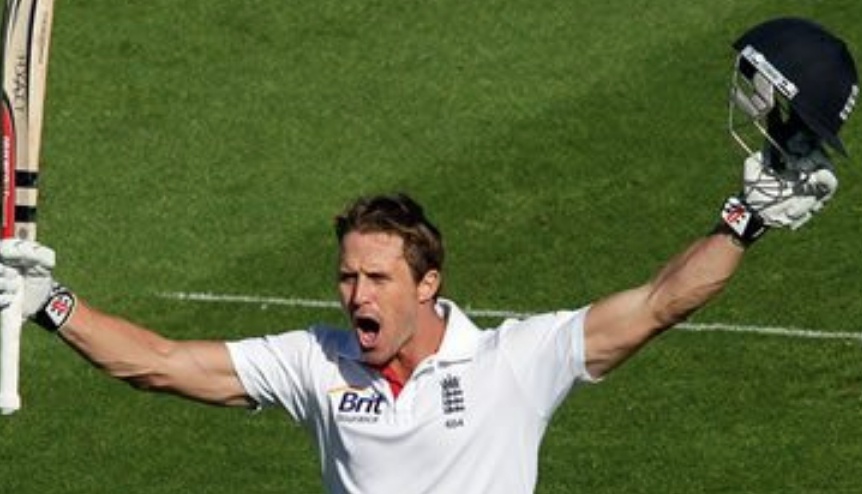 Nick Compton thinks England aren't focussing enough on Test cricket
The focus is on the more lucrative, shorter format.
The English cricket team is not focussing on the Test game because they're too obsessed with the more lucrative shorter formats, ex-England opener Nick Compton told Love Sport Radio.
His comments came after Joe Root's side were skittled for just 85 runs by Ireland at Lord's in an innings that lasted a grand total of 23.4 overs.
Compton, a test centurian who opened with Alistair Cook on multiple England tours, told Love Spork Breakfast: "The big thing is that a lot of these players aren't working on the test game enough.
"It's something that's been a bit of a worry over the years.
"If you look at some of the dismissals, they weren't great. Why? Because everything is lending itself towards one day cricket and also the fact that there's these T20 competitions all around the world.
"That's where the money is. That's where the focus is for modern day cricketers.
"If you're a young player at a county are you going into the nets and spending four or five hours gruelling your forward defence and practicing leaving the ball outside the off stump? I'm not so sure you are.
"Those are some of the qualities and attributes you need to play at test level."
🗣️ "It is something that has been a big worry over the years"

Former England batsman Nick Compton (@thecompdog) thinks that players simply don't care as much about test cricket any more.#ENGvIRE

📞 WhatsApp - 0208 70 20 558
📲 Listen - https://t.co/XWhRQh9myF pic.twitter.com/kl8Qk6tMrD

— Love Sport Radio (@lovesportradio) July 25, 2019
You can catch the Love Sport Breakfast show with ex-Premier League goalkeeper, Rich Lee, and Patrick Christys every weekday morning 6am-10am on www.lovesportradio.com