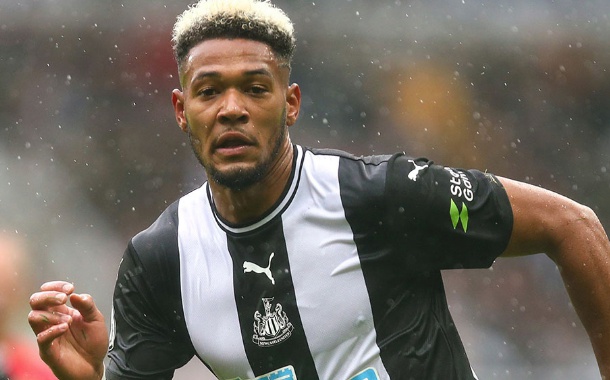 Ex-Newcastle player Joe Allon speaks out about the state of the club.
Newcastle's apparent takeover bid from Peter Kenyon and an American consortium is 'just another smoke screen', Mike Ashley will not sack Steve Bruce and so-called star players are rubbish, according to ex-Magpies player Joe Allon.
Allon, speaking to Love Sport Radio earlier today, had this to say about the possible £300m takeover bid tabled by former Manchester United and Chelsea chief Peter Kenyon: "It's like getting the Michael Owen DVD bought for you, guess what, it wouldn't play.
"The Peter Kenyon brochure, firstly, have you got any tipp-ex handy because all they did was tipp-exed Rafa's name out and put Steve bruce in!
"Steve Bruce 'is a manager with unparalleled success in, wait for it, Europe'. Pray tell, my gosh, Greggs in Benidorm?!
"It's like Sunderland in Europe - the last time Sunderland were in Europe they let the sails down, snapped the oars and threw the cannons over the side.
"It's just a PR stunt. It's a cheap diversionary tactic. It's farcical. It won't be taken seriously by the fans or the EPL or the Premier League and I tell you it's just another smoke screen."
Steve Bruce is coming off the back of a 5-0 thrashing at the hands of Leicester City, who find themselves in third place in the Premier League.
But Allon doesn't think Bruce's days in the Newcastle dug-out are numbered.
He said: "I just don't think they'll sack him to tell you the truth.
"He signed a contract and we know Mike Ashley doesn't like giving money away.
"We lost Rafa Benitez who let's face it it's probably a similar group of players if not stronger last year because of Rondon and Perez.
"We didn't buy Rondon, Perez went to Leicester and Rafa went to China.
"We're supposed to be stronger now that we've got a £40m signing and I don't think he had a shot on goal yesterday.
"If you're getting beat then get beat in the right way. Get your neck on the line, but your head in the way, show a bit of passion, show a bit of fight.
"We've got Almiron, he's just lovely you want to cuddle him. I want to give him two ounces of sherbet lemons.
"No goals, umpteen appearances. Joelinton, seven goals in 26 games for Hoffenheim.
"I was speaking to a source at the club and he went 'he was playing in a bad side'. Boom, we're second bottom in the league, man. We're not Juventus, he wouldn't get a game for Fray Bentos. It's a soap opera."