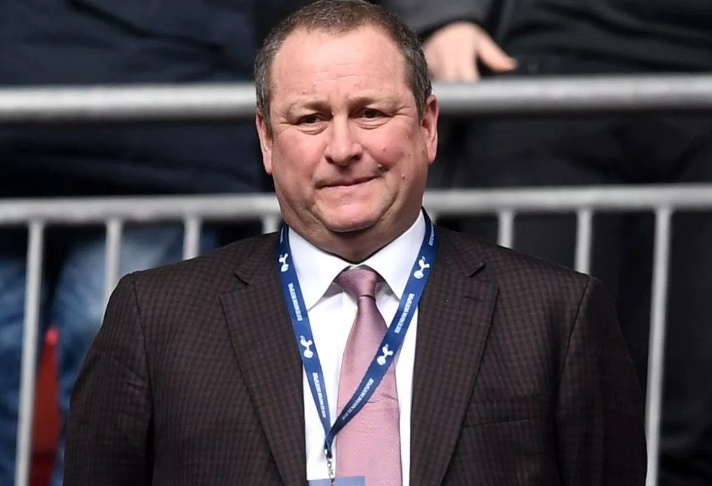 Spokesperson for fans group calls Mike Ashley 'a cancer'.
Ex-Newcastle forward Joe Allon told Love Sport that Mike Ashley is killing the club and that going from Rafa Benitez to Steve Bruce is like eating a rank donner kebab instead of a lovely posh meal.
Allon, who played for Newcastle in the 1980's, said he'd have had more respect for Bruce, who is a Toon fan, if he'd turned Ashley's job offer down.
⚫️⚪️"I wouldn't have taken it if it were gift-wrapped"

Former Newcastle striker @JoeAllon7 thinks as nice as Steve Bruce is, he shouldn't have taken the job offer from Mike Ashley#NUFC #BoycottArsenal #BruceOut

📞 0208 70 20 558
📲 https://t.co/XWhRQgRLH7 pic.twitter.com/TPxBIAjBn6

— Love Sport Radio (@lovesportradio) July 18, 2019
Allon said: "It's a dark day for the city of Newcastle and fans of Newcastle United. Going from Rafa to Bruce is like going from a top restaurant to a proper rank donner kebab.
"Ashley's 12 years of greed, stupidity, arrogance, has killed our club. I'd have more respect for Bruce if he turned the job down. I bleed black and white, as you know, but I wouldn't take that job if it was gift wrapped."
Love Sport also spoke to the spokesperson for the Boycott St. James' Park group, Ali Halliday, who referred to Mike Ashley as 'a cancer'.
He said: "Steve Bruce is an utter irrelevance. If Mike Ashley is a cancer, then Steve Bruce is an appendix. Mike Ashley is the one that ultimately we have to remove and we cannot see any future for the club whilst he is still there.
"There's no ambition, no hope that things will get better. Even if it's going to take some short term pain, boycotting games, getting relegated, our end goal has to be to get him out of the club."
😡"It's Mike Ashley we are targeting"

Spokesperson for the boycott st. James Park group Ali Halliday says anger at the appointment of Steve Bruce is meant for Mike Ashley @TheMagpieGroup_ @AshleyOutdotcom @NUFC360@LondonMagpies

📞 0208 70 20 558
📲 https://t.co/XWhRQgRLH7 pic.twitter.com/xoQeuE2v5Y

— Love Sport Radio (@lovesportradio) July 18, 2019
Steve Bruce will be the lowest paid manager in the Premier League, on roughly £1m-a-year.
He has supposedly been given a £90m transfer budget to play with.