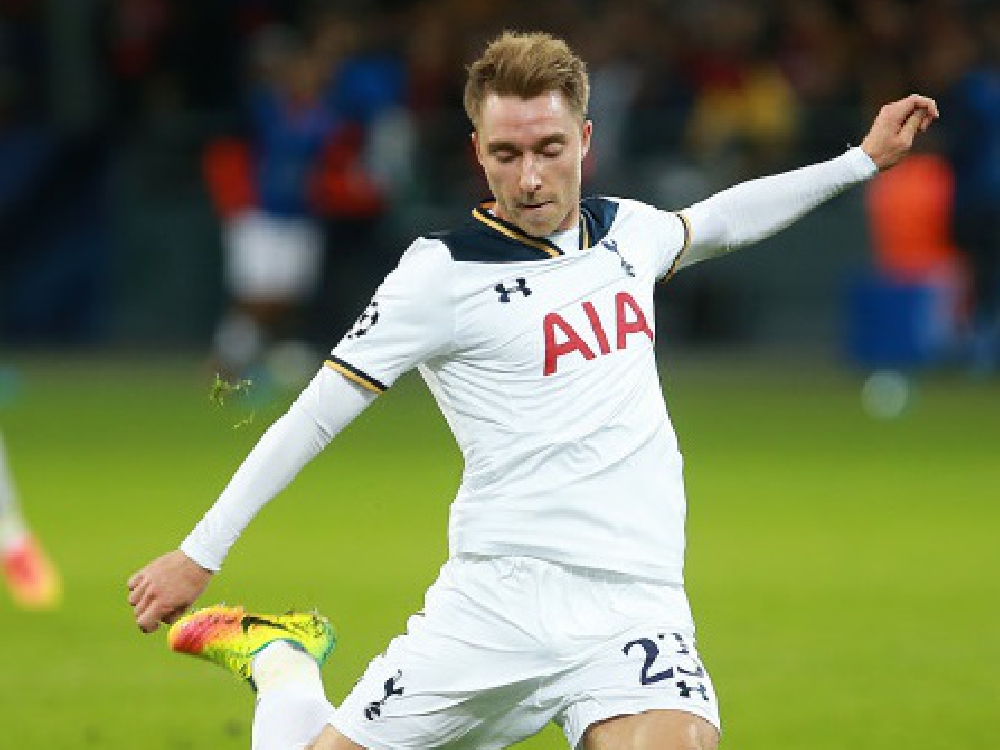 Is his time in North London up?
Christian Eriksen could be set to leave Tottenham Hotspur for their Premier League rivals Manchester United. The Denmark international only has one year remaining on his contract in North London, and Spurs could be tempted to cash in.
Speaking on Love Sport Radio, former Tottenham midfielder Alan Mullery said that Eriksen has let him and the fans down.
"I was a bit disappointed in him when it first came about. He said he wanted to go to a bigger club, a Real Madrid, a Barcelona or a German club as well. But the funny thing is they didn't want him! And now Manchester United are the only club who'll probably take him."
Mullery told Johnny Burrow and Luther Blissett on Posh Boys on Drive that Eriksen hadn't done enough to justify his role at Spurs.
"He's a good player, no doubt about that, but I'm disappointed in him. I think he's a very good player, but I don't think he's done enough for Tottenham and I think Pochettino feels that way as well".
"Get rid of him. If I was the manager now I'd say if you want to go, we'll get the money we want and good luck to you".
Regardless of Eriksen's future, Mullery was in no doubt that this is a great time to be a Spurs fan.
"Tottenham Hotspur this season will have their best season for I don't know how long. But when you look at it now, and you look at some of the players who've come into the club, I'm really excited".
But the former midfielder wasn't too keen on links to a loan move for Barcelona forward Coutinho.
"I don't like this business of letting an outstanding player go on loan to another club and then think about buying him".
And speaking about the potential signing of Ryan Sessegnon, Mullery was positive - but said he's still got to grow as a player.
"I want the boy, but he's still a boy. He's learning his trade. This is a big step for him and if he goes I think he'll learn his trade and I think he'll learn it very quickly. He's got tremendous talent, no doubt about it, but he's still got a lot to learn.