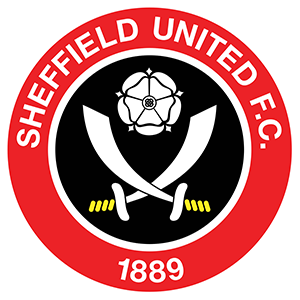 Gareth Taylor suggested that whilst the Blades are on this tremendous run of form, David McGoldrick's wait to get on the scoresheet isn't a priority.
Chris Wilder's side are enjoying a sensational run this season; Sitting fifth in the Premier League and having only lost three of their last thirteen games in all competitions- those defeats coming at the hands of the top two Manchester City and Liverpool.
Whilst the David McGoldrick has failed to put the ball in the back of the net this season despite 30+ shots on goal, the Blades are not in great need of goals upfront; they hold the second best defence in the league having only conceded 24 goals in the topflight this campaign.
Speaking to Ian Stone on the Comedy Kick-Off, 12-3PM every Saturday on Love Sport Radio, Gareth Taylor said that it isn't essential that the Irishman gets off and running in front of goal at this moment in time.
"For the time being whilst they keep getting good results, it won't be a huge thing for the club.
"He deserves one. It doesn't help that you have baron spells, but his work ethic is excellent.
"The supporters back in the day and even now you'd be ridiculed for that kind of run without a goal and you'd be feeling the pressure but the fans have turned it into a positive and Chris has really backed him and played him.
"He's going to want to get that monkey off his back and everyone's willing him to get one and once he gets one hopefully that'll get him off and running."
LISTEN TO THE SHEFFIELD UNITED FANS SHOW, EVERY SUNDAY FROM 9PM, ON LOVE SPORT RADIO.
Taylor also believes the unique background the Blades manager brings has had an immense impact at the club and is part of the reason why he has shown faith in his players and why his side have been successful this season.
"It's rare that this thing happens where you have your manager of the club who is a lifelong fan, a lifelong supporter, but I think what's happening at the Blades this season has been really special.
"If you look at his journey and where he came from, he did the hard yards and really had to earn the reputation he has now, and he really deserves it. You couldn't meet a greater lad.
"I have never seen supporters wait behind at the end of games no matter how they've done, win, loss, or draw, the support there has been absolutely amazing and there's a real buy-in at the club; there's just a real feel-good factor."
Listen to the Comedy Kick-Off with Ian Stone every Saturday from 12-3PM on Love Sport Radio.