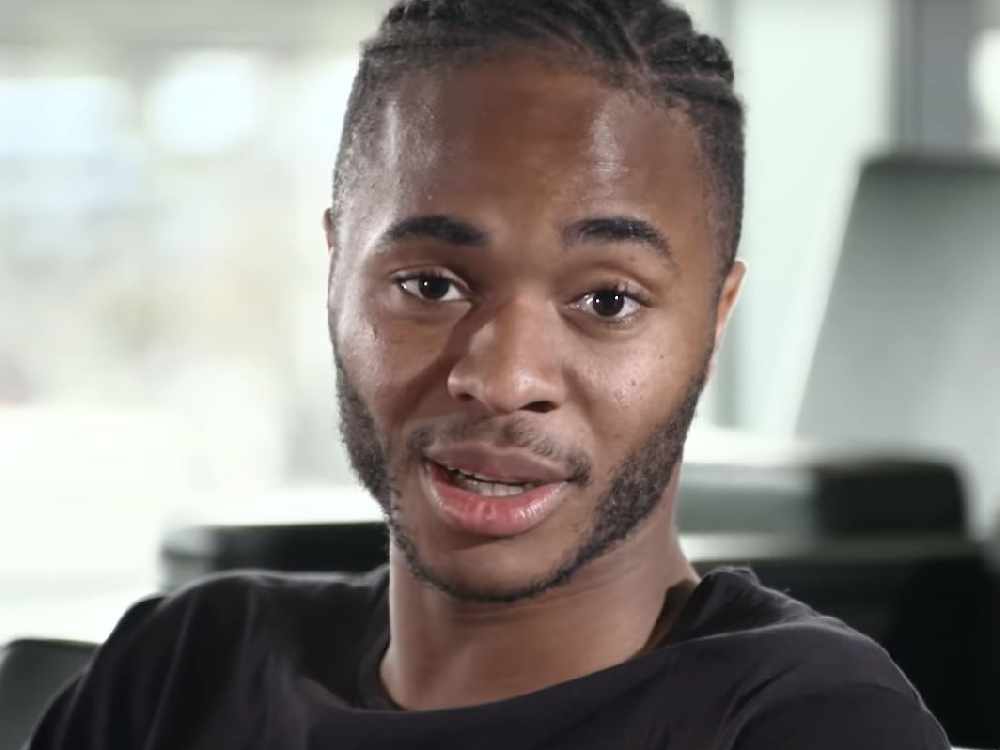 Marlon Harewood admitted he was staggered by how well Raheem Sterling coped with being racially abused during Manchester City's 2-0 defeat to Chelsea at the weekend.
Chelsea have suspended four fans pending an investigation into their behaviour and Sterling himself highlighted the issue of the media fuelling aggressive racism with their portrayal of young black men.
Former West Ham striker Harewood told Love Sport Radio he himself had never suffered racist abuse on the football pitch but was blown away by the maturity of the Manchester City forward.
"The way Raheem dealt with it was amazing. He's been unbelievable this year for England and for his club," Harewood told Ian Stone's Comedy Breakfast (weekdays 6.30am-10.30am).
"He's looking to win player of the year, he's been absolutely fantastic and how he dealt with that he has to be really, I don't know how to put it, like, pat on his back because it's horrible.
"I've never received things like that back when I was playing, to think it's 2018 now and it's still going on it's a terrible sight really. Especially for him because he's been fantastic.
"I just hope they deal with the situation in the best possible way and it's horrible to see someone wanting to do that in this day and age because so many TV and cameras and everything like that that they actually want to be presumed to be that sort of person.
⚒️ Ex-West Ham striker Marlon Harewood (@Mazer_9) thinks Raheem Sterling deserves huge credit for the way he dealt with the abuse he received on Saturday

📞 0208 70 20 558
📻 558 AM/DAB
📲 https://t.co/XWhRQgRLH7 pic.twitter.com/46tiOFvpI9

— Love Sport Radio (@lovesportradio) December 10, 2018
"It's quite a horrible sight really and hopefully it gets dealt with properly. And what you said about the situation at the weekend, that's just depressing and hopefully when Raheem's highlighted it like it is, hopefully they'll take a step back and think 'oh yeah you're right'.
"But I don't think it was presumed to be like that for Raheem, he just wants to say he just wants to be a human being.
"Obviously you're going to get abuse in games, but to go to a racial situation is just another thing coming, it shouldn't be in that situation to be doing stuff like that."
Sterling's comments have sparked a widespread debate about racism in football with some fellow ex-professionals claiming Britain is little better than the 1970s.
And Harewood could not find many reasons to disagree.
"Yeah well you're gonna get abuse. You're not going to go to a game and not get boos from the other side," Harewood added.
"But when it goes to a bit of a racial and other things about your family, that's a different story, that shouldn't be allowed.
"Obviously you pay your money to watch a game but you don't go to abuse someone when they just want to enjoy their job.
"It's a dream come true for me to play football and to play as high up as I've played and play with all the people I've played with, but I don't go on the pitch to get abuse, I don't think anyone goes on the pitch to get abuse in that sort of sense."