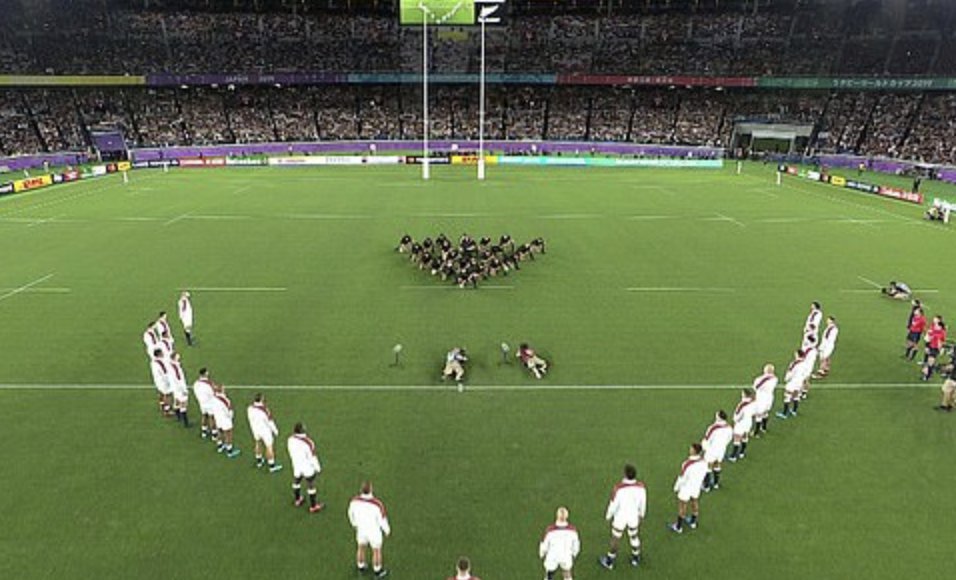 England beat the New Zealand All Blacks 19-7 in Rugby World Cup semis.
England rugby ace, Mark Cueto, who had a try disallowed in the 2007 World Cup Final defeat to South Africa, has spoken out about the possibility of England being fined for their response to the haka.
Owen Farrell and Co lined up in a V formation, and then went on to beat the All Blacks 19-7.
It has now emerged that England could be fined £2,500, something Cueto thinks is a disgrace - apparently they encroached into New Zealand's half.
He told Love Sport Radio: "I think it's ridiculous.
"If we're going to get fined for doing what we're doing at the weekend then there's an argument that you shouldn't allow the Southern Hemisphere teams to do the haka in that case because they are getting an advantage, the upper hand.
"One minute before kick off they're getting a mental edge.
"I think it's totally pathetic. You have to allow a little bit of reaction.
"The haka has grown into a theatre piece before a big game.
"All these pictures of the haka from 30 years ago and it was a shambles, we all want to see the haka we see today but you don't players going toe to toe."
And when asked about England's chances going into the final against South Africa, he said: "England seem in such a good place psychologically.
"Looking at the body language of the SA compared to the English team when they won their semi.
"England were more subdued, looking ahead knowing they've got another job to do.
I think looking ahead, it's just another game, you've got to normalise it as much as you can.
"You have to understand the size of the game, the scale of the game, the global scene.
"It can almost weigh you down. For me, there's so much confidence and belief in the squad.
"The biggest key is staying fresh for the game. There's not a lot they're going to learn in three days."
Make sure you tune in to Love Sport Radio for more great exclusives.