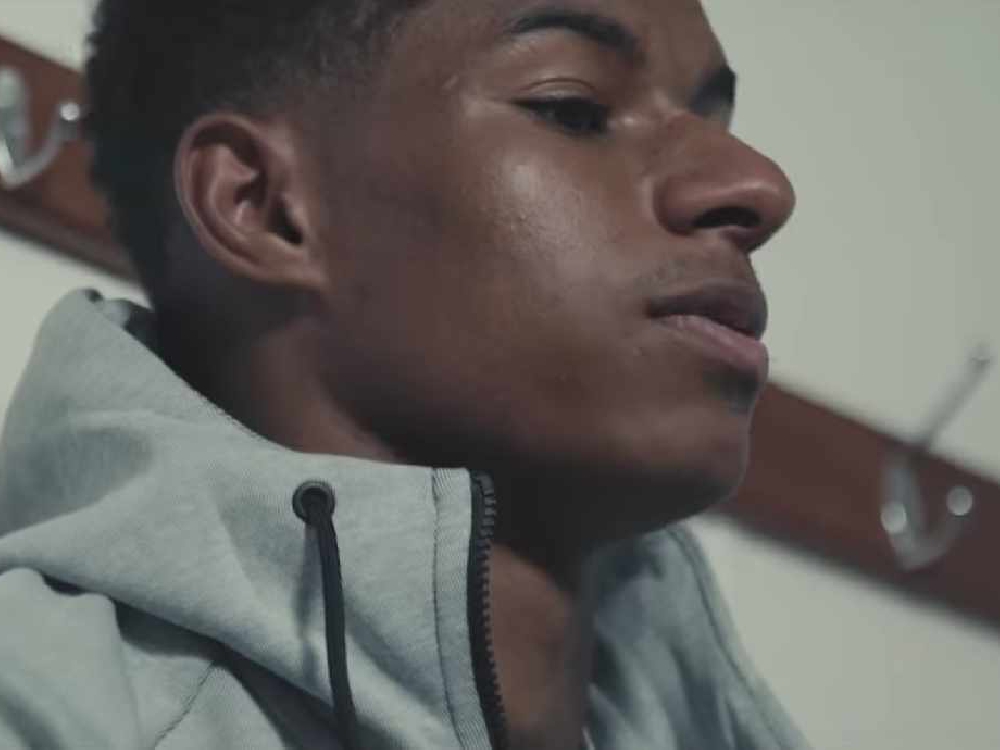 Marcus Rashford's development has been hindered by changing positions at an early age, according to ex-Manchester United star Clayton Blackmore.
Rashford, 20, burst onto the scene at United in 2016 while still a teenager and scored on his England debut just a few months later.
But he has been used mostly as a substitute by Jose Mourinho although he has staunchly defended his deployment of the youngster and Blackmore believes it is as much about where Rashford is playing as how often.
"He's mixed up a little bit. As a kid, he grew up as a left winger," Blackmore told Ian Stone's Comedy Breakfast (weekdays, 6.30am-10.30am).
"He's played up front from about 17 or 18 because there were no centre-forwards at the club coming through.
🔴 | CENTRE BACK WOULD BE A DODDLE FOR HIM

Former #MUFC Defender Clayton Blackmore @cgblackmore told LOVE SPORT RADIO who he thinks should partner Chris Smalling at the back.

Find out who below👇

📞 0208 70 20 558
📻 558 AM/DAB
📲 https://t.co/XWhRQgRLH7 pic.twitter.com/26McBTers2

— LOVE SPORT Radio (@lovesportradio) October 18, 2018
"In the first team he's been pushed out to the left, he's played up front and when you're a young lad growing up, you don't know the game.
"That's the thing about football, you spend all your life getting to know everything about the game and then when you know it all you have to finish!"
He also said: "When you're a striker, it's very tough because you've got to be on your game all the time
"The good thing for Marcus is that he scored [for England] and he played well. He's always going to be lively because he's such an athlete and he's great on the ball.
"His finishing isn't the best but at the club at the moment we haven't really got for me, since [Wayne] Rooney left, somebody who is a natural goalscorer."
It remains to be seen whether Rashford will retain his place at United after starting against Newcastle United last time out, only to be removed after 67 minutes and replaced by eventual match-winner Alexis Sanchez.
The Englishman impressed against Spain as Gareth Southgate's side claimed a famous victory 3-2 in Seville on Monday but may find himself displaced by Sanchez at Stamford Bridge if Mourinho chooses to set up defensively against the unbeaten Blues.
But Blackmore has urged the Portuguese manager to play two strikers at Chelsea in an effort to unsettle them.
"But the more players you get in the box, there's more chance of you scoring and we've got to be attacking more right from the start," Blackmore added.
"We're going to Chelsea, in games like that, it's a smaller pitch and you can play a bit different when you go away from home.
"But every game at home you've got to go 4-4-2 and you've got to go for the jugular. If it was me I'd go for the jugular against Chelsea as well.
"They've got very good players but they're not invincible. I think you have to have a go at them and get in their face. Don't be scared of any teams, especially if you're Manchester United."
Catch Ian Stone's Comedy Breakfast every weekday morning from 6.30am until 10.30am for more great sporting exclusives and plenty of Ian's comedic stylings