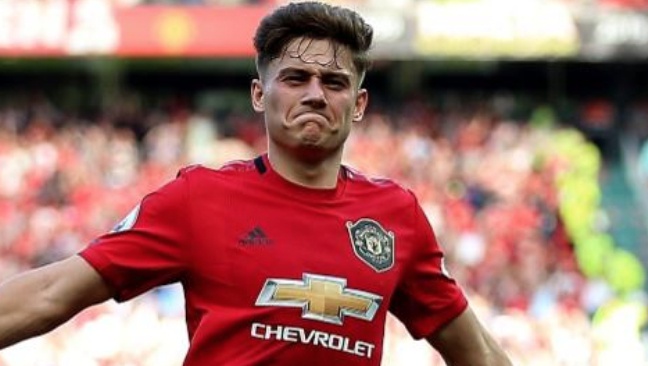 'He had the mad Swansea fans off their seats.'
Manchester United's Daniel James will be a force to be reckoned with in any league in the world, according to former Swansea player Adrian Forbes.
Forbes spoke to Love Sport Radio about the Welsh wing sensation, who has already scored three times for United this season, and thinks he'll be even more effective in the Premier league than he was in the Championship.
The 40-year-old said: "If you've got a team like Manchester United prepared to pay that amount of money for a young talent, then they've obviously seen something in Daniel James.
"They feel he is only going to get better in the future and I have to agree.
"I've seen him play for Swansea and he was the one who, when he got the ball, the mad Swans fans were off their seats expecting something exciting to happen, and nine out of ten times it did.
"When you have a player that young with the pace he has, he's always going to be a threat and the performances he's put in for Man Utd and Wales speak volumes about where this player can go.
"The speed with which he moves at is difficult for defenders to defend against.
"You'll have managers saying 'show him onto his left', but defenders know he's able to use that left foot!
"If you've got a player who's playing wide and chipping in with goals that's definitely a force to be reckoned with in any league.
"Playing in the Premier League with the players around him and the style of play around him, some would say it's a touch slower but more clinical, he'll have quality players around him who can pick him out and find his runs.
"That's a recipe for success and he'll have a big impact on Man United's season as well."
Tune in to Love Sport radio for the latest hard hitting sports news and opinion.