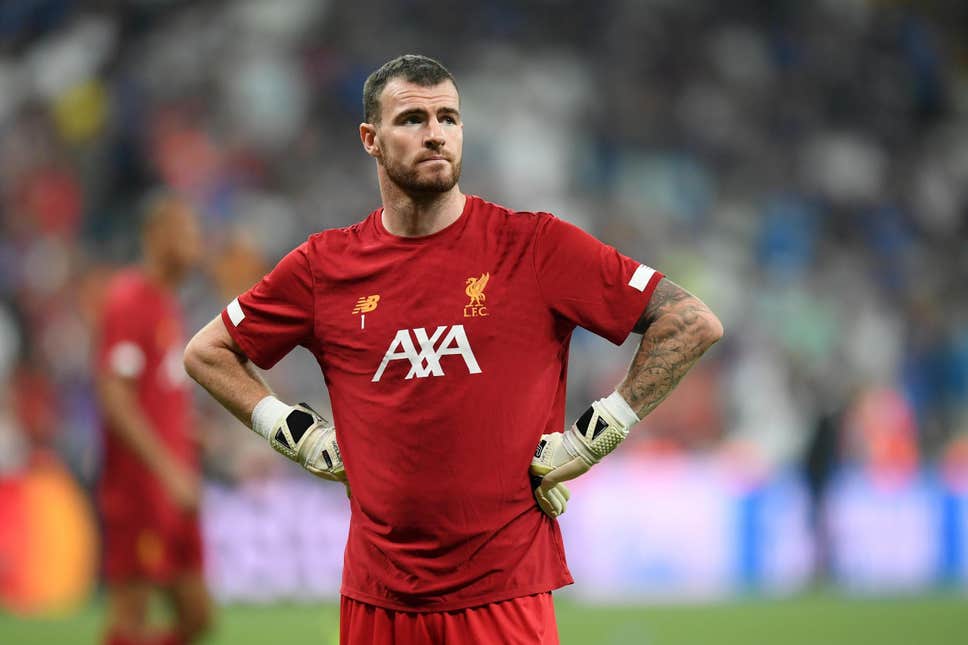 Can the third choice keeper do the business against Southampton?
For Liverpool and goalkeeper injuries, it never rains but it pours. After Alisson damaged his calf in the Premier League opening fixture against Norwich, new boy Adrian stepped up and looked every bit the perfect understudy.
He was the hero in the European Supercup win over Chelsea, saving Tammy Abraham's penalty to win the shoot out for the reds. But while celebrating his heroics, a pitch invader slipped into him and damaged the Spaniard's ankle.
Adrian is now a doubt for Liverpool's game against Southampton, with his ankle badly swollen. That means that 35 year old Andy Lonergan, who has spent most of his career in the Championship, could be set to become the oldest Premier League debutant this century.
Love Sport Radio's Richard Lee told Johnny Burrow and Jimmy Carter what Liverpool can expect from the veteran on Posh Boys on Drive.
"He's very experienced. In terms of a character, very solid. He's had a very good career, but the last couple of years he hasn't played many games. He's been scratching around this pre-season looking for a club, and incredibly it's ended up with an opportunity at Liverpool!"
"But he's a very good goalkeeper, and if you need someone to step in in this kind of situation, you need someone who's been there and done it. And he's vastly experienced - he's played hundreds of games at Championship level".
Lee pointed out that actually, Premier League football might even suit Lonergan better than the lower leagues did.
"I played in the Premier League, and generally with goalkeeping the higher up you go, the easier it gets. The pitch is perfect, you can't really feel the elements because you're playing in a massive stadium, and there are fewer crosses flying into the box. It's mostly a lot of shot stopping, so I think he'll feel comfortable making that step up".
And the former Brentford and Watford man had absolutely no doubts that his friend would be able to make the step up.
"If he does get the chance I think he's the perfect man for it. He doesn't get nervous, he's a great keeper, and he'll do very well".