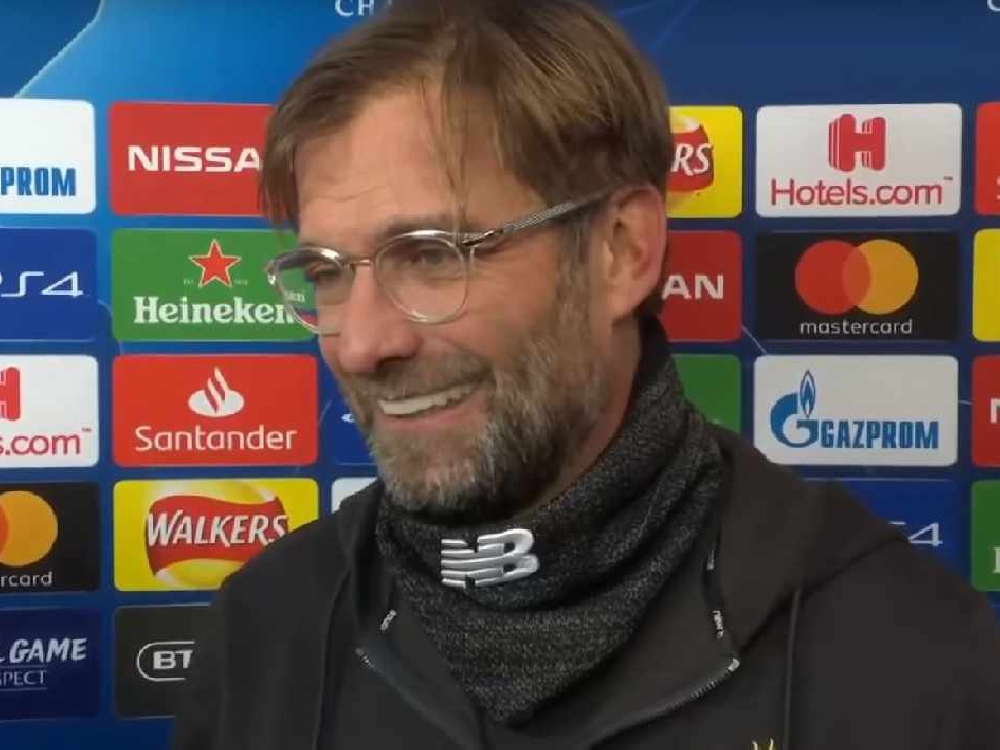 Ex-Reds defender thinks Jurgen Klopp is going to win the Premier League.
Liverpool legend Gary Gillespie told Love Sport Radio that he thinks Liverpool are fitter and stronger than Manchester City and that is why they'll win at the weekend.
Gillespie, who played more than 150 times for Liverpool during the 1980's, thinks Liverpool have the firepower to win the league, despite having a ridiculous fixture list of 11 games in a single month.
That fixture list includes two games in two days - Aston Villa in the Carabao Cup Quarter-Final on December 17th, then a trip to Qatar the following day for the Club World Cup semi-final.
But Gillespie thinks his old club will be fine, telling Love Sport Breakfast: "They're looking, I wouldn't say unbeatable, but in saying that without hitting dizzy heights they seem to manage games really well. Even if they go a goal behind you don't feel they're going to lose.
"If you're going to win Leagues and Champions Leagues that's the mentality you need to have.
"They're in a fantastic position. December and January are always big months because there's so many fixtures crammed into that time span that you have got to use your resources well. Liverpool's squad is a good squad but it's not necessarily the biggest or best in the world.
"There's still hard times to come but Jurgen seems to be managing them exceptionally well and they look a powerful unit."
Asked about the congested fixture list and whether or not it is ridiculous to make teams play so regularly, Gillespie said: "I think it certainly is.
"Jurgen made a sarcastic remark that he was going to play the Carabao Cup tie and fly out to Qatar the next day with the same team.
"There has to be something looked at. Most managers will look at the fixture list in December and January and be saying the same when you look at the fixtures the way the players have to play you're asking these players to play 12 months of the year and so many fixtures in a short space of time. It's not doing anybody any good.
"We talk about belittling competitions, Liverpool may well play an Under 23 side against Villa and that's got nothing to do with Liverpool.
"Liverpool have been forced into that. I don't see how they have any way around it.
"I think certainly it's something that's got to be seriously looked at."
On Alex Oxlade-Chamberlain, who scored against Genk in the Champions League last night, Gillespie said: "He gives Liverpool something that little bit different from a lot of other midfield players.
"He's certainly got his shooting boots on and they've been good goals, his performances have been really good. It's where you give him the best position to be the most effective.
"They actually started him through the middle last night which didn't quite work. Wide areas might suit him a little bit better.
"He's a valuable squad player because he gives you something different."
But Liverpool keep conceding goals, despite outscoring their opposition, Gillespie was asked if this was a concern.
He said: "As long as you're looking dominant in games and that you're going to be able to win.
"Games I don't think it's too much of a concern. If you ask the back four and Alisson they probably wouldn't be happy with that. It wasn't a bad goal they conceded last night. Defending set pieces they're right up there with the best.
"I don't think it's a concern but if it was to continue it might be. They're so capable of winning games even from trailing positions.
"Psychologically going into the international break with a nine point difference would be huge for Liverpool.
"They've got everything in order at this moment in time. They look a very strong unit. Even if they drop points against Man City they have that belief in the squad that it wouldn't make too much of a difference.
"From a managerial point of view and within the club they'll be really guarded about the situation.
"There's a heck of a long way to go and that fixture log jam over December and January could make a significant difference. At this moment in time I think Liverpool, on the pitch, are stronger and fitter than Man City."
Tune in to Love Sport Radio for more great exclusives.