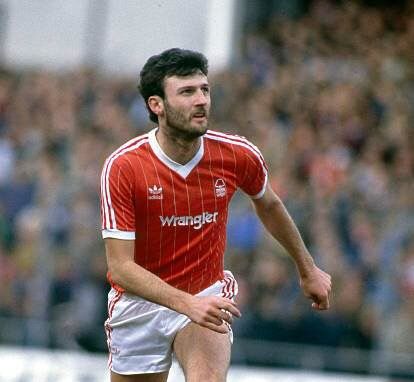 Could we see Premier League football back in Nottingham before long?
Nottingham Forest continued their strong start to the season with a 3-0 win over Derby County in the League Cup, as the positivity around the club starts to build.
Former fan favourite Garry Birtles told Love Sport Radio that the atmosphere in the City Ground can really help push the team forward.
"The atmosphere down at the City Ground again was brilliant, particularly for a midweek game. We saw two teams with a lot of changes, two young teams. There was a lot of vibrancy out there, and it was great to watch".
The big question for Forest fans now is whether this could finally be their year to break back into the top flight of English football. But, speaking to Richard Lee and Martin Allen on Love Sport Breakfast, Birtles said the side is looking good!
"We've been here again and again and again. We've had these hopes for a long time, and none have come to fruition. Last night again, the midfield was very vibrant. It was good to see the whole of the squad used last night, and come out with the win".
"Some of the foreign signings have paid off, some haven't. But the current crop look particularly good. We've got Adomah in, which is massive, and the creativity has gone up a lot. Lewis Grabban had looked a lot isolated, but now we're looking a lot more fluid going forward."
And Birtles said that the fans' ambition is shared by the owner.
"The owner wants promotion. He wants to get to the Premier League. That's why he bought the club, he wants to bring that success back to Nottingham. And it's fantastic off the pitch at the moment too - the fans can feel it. They realise what a great owner they've got, and he's helping in the community as well".
The former Forest and England striker also had praise for new manager Sabri Lamouchi.
"He came in at a very difficult time, but people were prepared to give him time and see what he can do. Listen, it's very early days still but there are signs that things are on an upward curve".