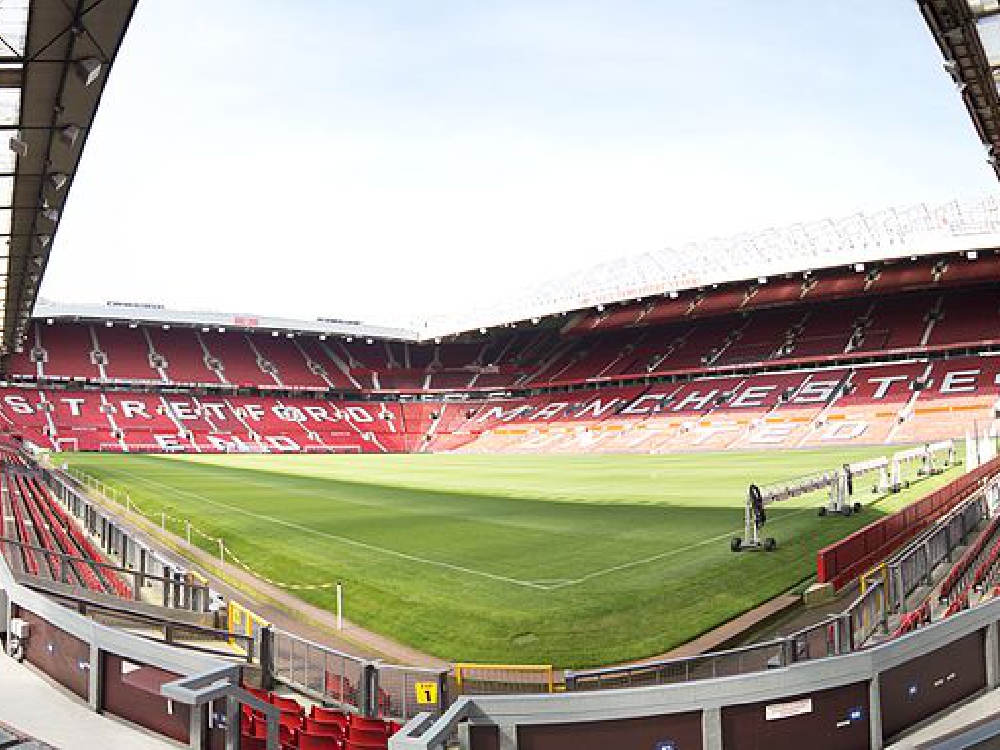 Love Sport Radio's Manchester United correspondent Wayne Barton looks back in order to look forward
Witnessing their club go through a transitional period following a successful period where they won a League title and a European Cup has naturally had Manchester United fans once more comparing their current malaise to the spell which followed Sir Matt Busby's retirement in 1969.
United were relegated in 1974, as unthinkable then as it would be now, although the relative difference when it comes to the financial aspect of the sport meant that the top two divisions were far closer in terms of competition than they are now.
There are many documented reasons for the demise back in the seventies, and many salient comparisons between the eras. Criticism of the state of the squad left by the retiring legend, doubts over the credibility of more than one or two of their successors, concerns over player recruitment, dressing room unrest were all cited as contributory factors for United's decline, much as they are now.
There is sometimes so much wrong that it is easy to dwell upon those things, suggest an improvement and move on to the next wrong thing. People do not tend to look at the silver linings and consider how those can progress.
When United were relegated, their last team-sheet in Division One included the names of Alex Stepney, Brian Greenhoff, Martin Buchan, Lou Macari and Sammy McIlroy.
Surely, relegation for United would mean a clean sweep of players, a wholesale change from top to bottom? Surely it was an indication that the likes of Greenhoff and McIlroy were not fit to follow in the footsteps of the Busby Babes as homegrown players developed by the club? A sign that Alex Stepney's best days had been and gone?
Those five players were instrumental in United's rebirth and are all fondly remembered as part of the team who won the FA Cup in 1977. The point is that they - clearly - were not all that bad in 1974, and there was the potential for something greater to come with patience.
After sitting through a fourth defeat already in the first month of the year, you would forgive United supporters for feeling just as glum as if they were in the midst of a relegation battle. The dullness of mediocrity has even had some wondering if getting relegated might turn out to be for the better in the same way that it was, eventually, back in Tommy Docherty's day.
If it would be enough to clear out the rest of the deadwood, great, if that would finally be enough to convince the owners to disperse with the services of Ed Woodward, even better, and if it would even convince them to sell the club completely, then best of all. It is a sign of the times when these are the fantasies floating around the minds of some. Realistically, United will not get relegated.
A season in Division Two did wonders for the confidence levels of the younger players back in 1974. "We were winning every week and smashing everybody," Lou Macari recalled.
The pressures were still very real, and competitive, but of course very different. Teams still wanted to beat United but were, by and large, that little bit lower in quality than the division above. It enabled the likes of Buchan and Greenhoff to develop an understanding. Macari to fit in to the side without worrying too much about justifying his price tag. And McIlroy was able to continue his own recovery from illness and injury picked up in a car crash, and find his feet away from constant comparisons to George Best.
Whilst the players are not exactly proud to be known as part of the team who got United relegated, most of them realise deep down the ultimately positive effect it had on their Old Trafford careers.
Now, if you were to offer anyone old enough to have seen them, the opportunity to take that quintet of players and put them in the modern side, they would most likely do it in a heartbeat.
Still, the point is that there could be four or five players just waiting to realise their potential; or, there is hope that once the four or five players United have at present who could claim to be good enough, are complemented by other stars, a huge improvement is just around the corner.
Modern football has many tough obstacles for coaches. Incentives are one; how can you motivate a player who earns millions of pounds a year? How can a coach who was a player in the previous generation relate to one in this? Is it possible for their pride to really be stung enough to see a response, or is the social media-based sympathetic nature of the response to whoever this week's scapegoat is, enough to make them feel that actually, they weren't all that bad, and yes, someone else is the problem and not them?
Clearly, there is talent in the current Manchester United dressing room, and it is not simply a case of motivation, or confidence. At least one truth remains the same now as it did in the 70s; the spotlight on a player at Old Trafford shines brighter than anywhere else in the country. The desire to beat Manchester United remains strong because of the historic reputation of the club; call it a burden, call it a responsibility, call it a challenge, or call it, as some do, a privilege of representing Britain's biggest football club.
A trip to Old Trafford is always the first one players look for when fixtures are released, closely followed by the home game.
As for how that affected United under Docherty? Well, his message to his players was always the same, before and after relegation. Tommy Cavanagh, his assistant, would bring in the team sheet of the opponent before kick off, and instead of reading it, would screw it up and throw it in the bin. The message was clear. But it needed a profound change in attitude to influence the confidence of the squad.
Manchester United need some changes, but not eleven. If the club return to challenge for major honours in the next couple of years, these difficult times should help provide a resolute side to some of the squad in ways we cannot even begin to predict.
They don't need relegation, but they do need something equally seismic to remind the players of the standards set by their predecessors, standards expected from them by their opponents. They need to be inspired by, instead of burdened by, the weight of expectation that comes from the history of the club they are representing.
Some times it needs a player to lift them and signal a change. Denis Law. Eric Cantona. Bruno Fernandes?
It is a significant challenge in the modern era; much as relegation was in the 70s, or indeed as the mediocrity was in the late months of the Ron Atkinson era. Then it needed a force of nature and the unshakeable omnipotence of Alex Ferguson to have the continuing presence of overseeing a full transition and instilling a very different attitude of the club by making some major names casualties. Are United part way through such a transition, or are they just waiting to start another?