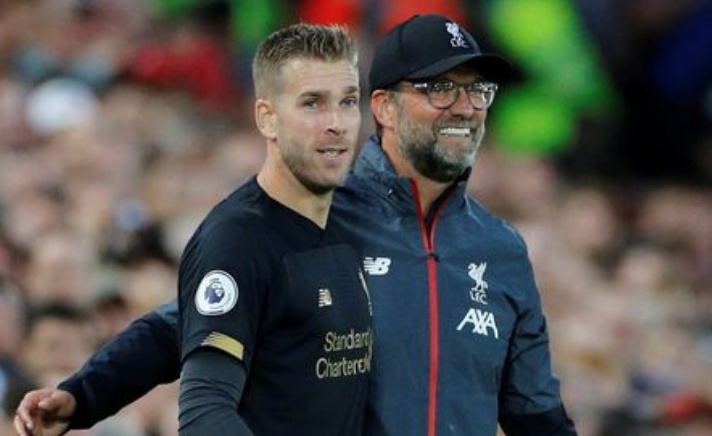 Chris Kirkland also heaped praise on 'keeper Adrian.
Chris Kirkland has heaped praise on Liverpool boss Jurgen Klopp, saying he has 'changed the club' by treating everyone from the bin men to star players in exactly the same way.
Speaking in the wake of Liverpool's 4-3 Champions League win over RB Salzburg at Anfield last night, Kirkland told Love Sport Radio: "Anyone that gets a chance who's not a Liverpool fan, go to Liverpool on European nights, it's the best atmosphere you could have.
"Jurgen's just got the club, got everyone together, it doesn't matter who you are at the training ground - the people putting the bins out, the kitchen people, he's the same with every person in that building.
"He's so friendly with everyone. He wants to know if they're ok.
"Anybody he meets he gives the same attention to, the same detail.
"He's just a remarkable man. He's changed the club.
"It's back to the feel good factor because we went through a few years where there was a bit of uncertainty and a few grumbles here and there but he's totally transformed the club and with the fans we've got, everyone knows how powerful they are."
Liverpool stopper Alisson has been out with a nasty calf injury for a few weeks now, and Adrian has stepped into the breach to help Klopp's side, doing an incredible job considering he didn't have a pre-season.
Kirkland told Love Sport Radio that he can't praise the player enough: "He's done exceptionally well.
"He's done brilliant. I've been down to the training ground a couple of times and watched them train and he's done exceptionally well.
"Alisson is not that far away but Adrian deserves huge credit. It's as though you've not missed Alisson, which is a daft thing to say with him getting goalkeeper of the year last year."
Tune into Love Sport Radio for more exclusive interviews.