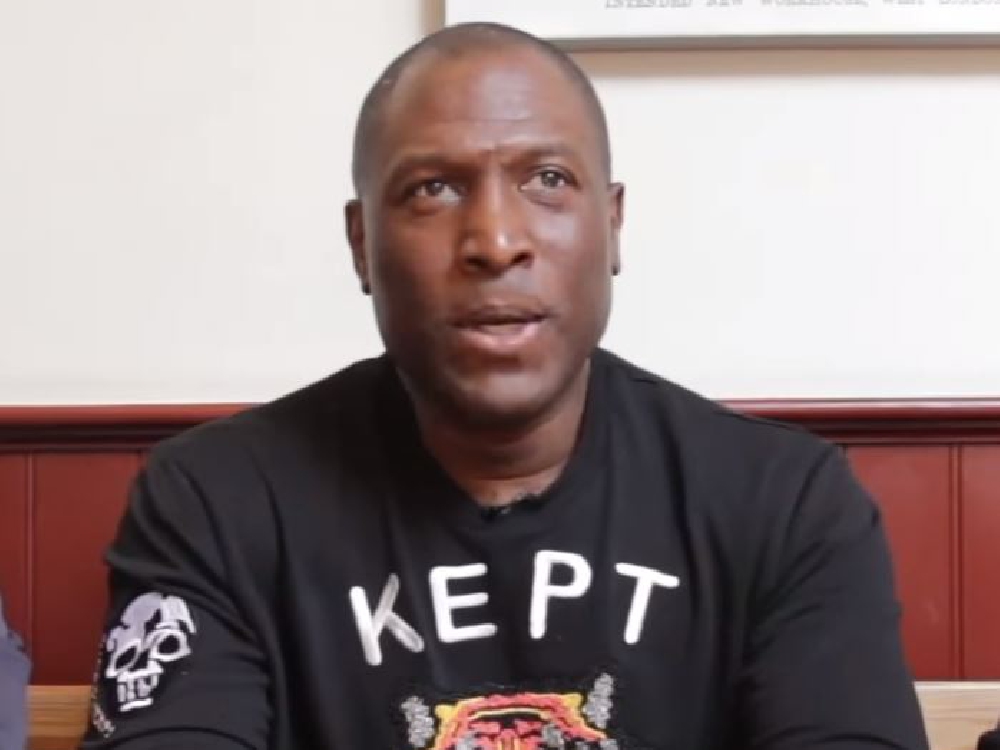 Tyrese Campbell's two goals could not stop Stoke crashing out of the FA Cup to Shrewsbury on Tuesday but his dad Kevin reckons it could still be the start of something.
The 19-year-old, who started at Manchester City before joining Stoke three years ago, was handed his first senior start for the club by new manager Nathan Jones in the FA Cup third round replay.
Campbell gave his manager a 2-0 half-time lead but the League One outfit fought back to take a shock victory.
Stoke will now face Leeds on Saturday at the Bet365 Stadium and Campell's father Kevin, the former Arsenal striker, reckons he might just have convinced the new boss to include him.
"He feels good about starting. He wants to play of course and he loves scoring goals," Campbell told Ian Stone's Comedy Breakfast (weekdays 6.30am-10.30am).
"But obviously it's up to manager to get the game-plan down and see what he wants. Stoke will turn up on Saturday because it's a massive game.
"The way Leeds dealt with them at Elland Road I think Stoke owe them one - but I know my son wants to play."
He added: "It started off really well. It was his first start. He has been biding his time and he's been very patient.
"What a first half it was, scoring two goals. Stoke were cruising for 70 minutes and they probably should have gone well clear of Shrewsbury but that killer instinct just ain't in the squad at the moment and they let it slip for whatever reason."
Stoke sacked Gary Rowett earlier this month with the pre-season favourites for promotion scrapping for mid-table mediocrity.
Jones was brought in from League One's Luton Town and Campbell Snr hopes the new man can bring a fresh impetus to the team.
"I've been to a lot of the games and I just think there is not a focus of being decisive," Campbell added.
"It's a lot of this keep-ball football that was played under Gary Rowett.
"It looks nice but you're not hurting anybody. Not having that killer instinct within the squad, it moves.
"When you look at the indecisiveness they've had in the managerial position - this is their fourth manager in 18 months - it's throughout the club.
"I don't think Stoke have scored three goals for a number of seasons now. To have Shrewsbury on the ropes and not be able to put them away, that tells you quite a bit."