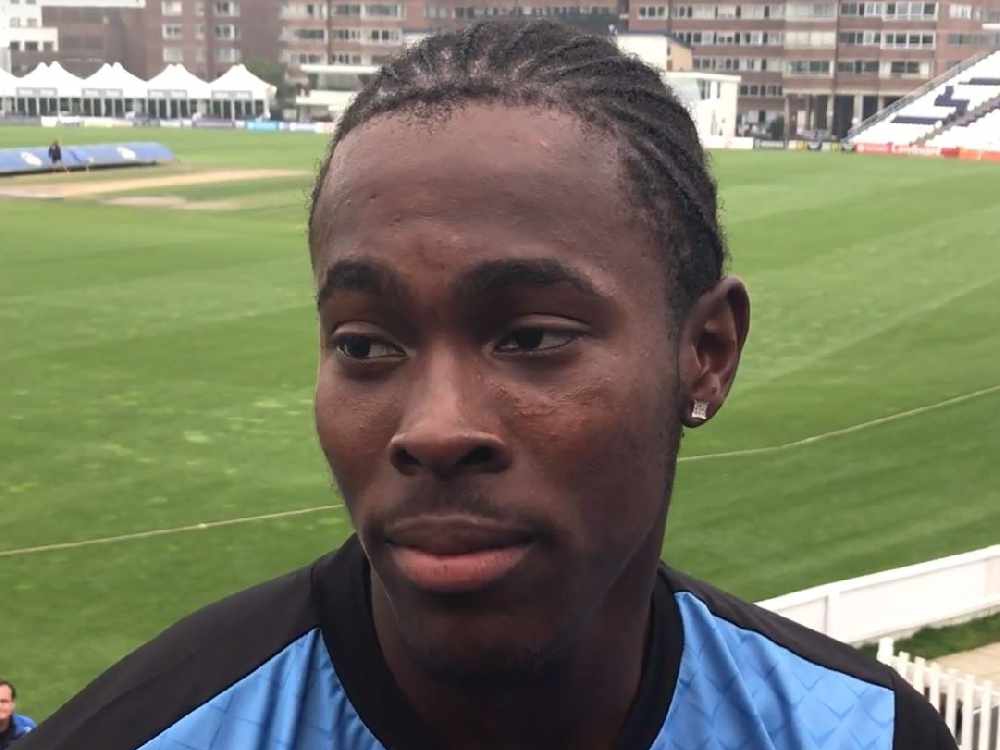 Sir Viv Richards is 'frustrated' that Jofra plays for England
Jofra Archer was instrumental in England's ODI World Cup win this summer. He took charge of the bowling in the super over, and was consistently delivering good line and lengthI throughout the tournament.
His inclusion in the England squad was viewed as controversial by some fans, due to his having been born in Barbados. And it's not just England fans asking questions.
Speaking to Love Sport Radio, legendary West Indies cricketer Sir Viv Richards said that he wishes Archer was representing the West Indies.
"Of course I'm frustrated. Jofra is an exceptional cricketer - he's a big fish. He was born in Barbados, and he's the one that got away!
"He's from Barbados, and there's a whole load of cricketing buffs there who would have loved to see him play for the West Indies".
"Look at the contribution he made to England's World Cup Win - the inquest is still going on in the Caribbean as to why and how this individual got away."
The West Indies' loss is England's gain, with members of the Barmy Army looking forward to witnessing much more of Archer's brilliance for many years to come.
And Richards also had a word on the beauty of his home country of Antigua.
"Growing up in Antigua I was as free as a bird - it's a really wonderful place, and more people should visit. You almost know everyone, and I'd love to share what a special place it is".
Listen to Love Sport Radio on DAB Digital Radio, Online, smart speaker on via the Love Sport Mobile App.