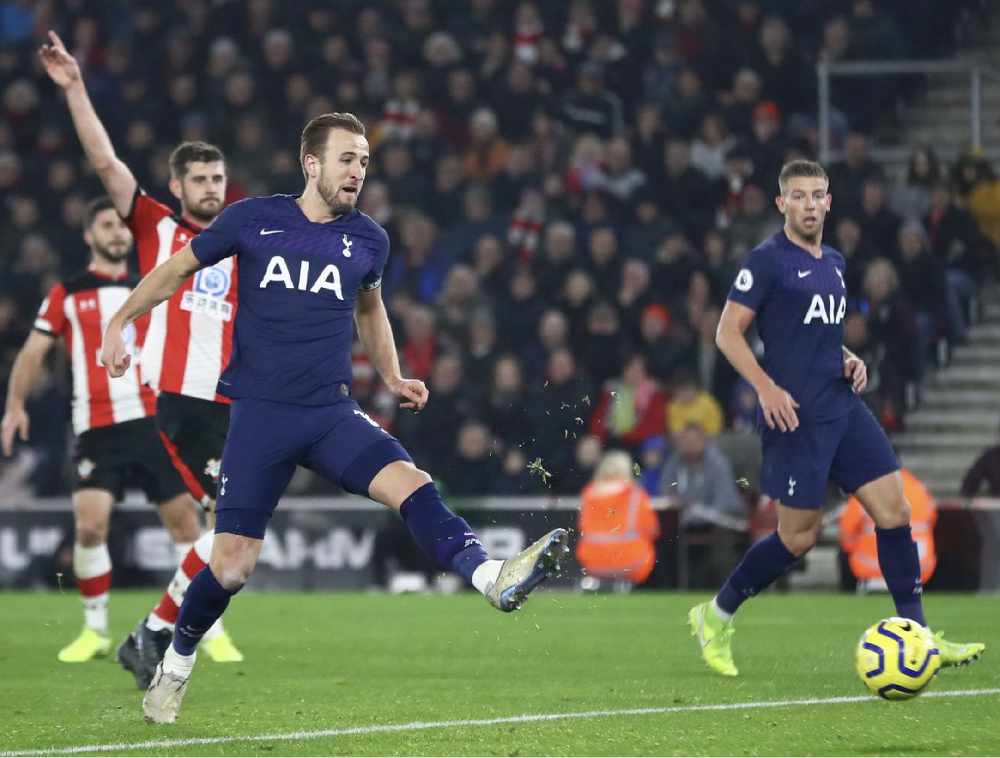 UEFA cup winner Gary Mabbutt has called for his former side not to panic buy in the wake of Harry Kane's hamstring injury.
Tottenham have confirmed that Kane will be out of action until April after suffering a ruptured tendon in his left hamstring during the 1-1 draw at Southampton on New Year's Day.
Many Spurs fans have hit the panic button already after the news their captain and top scorer will be unavailable for four months, but club legend Gary Mabbutt has called for those who run the club to act with calmness as the January transfer window rumour mill begins to go into overdrive.
Speaking to Love Sport Radio, Mabbutt said that frantically searching for someone to fill the Kane shaped void is not essential.
"I think we've got a very good squad - last year in the Champions League in the game against Ajax Moura stepped up and got a hat-trick which saw us get through to the final so we've got players there that can step up to the mark and now the opportunity is there for them again."
Mabbutt also discussed the issue that bringing in someone purely to replace Kane raises issues of it's own.
"You can't just go in to a panic buy just because your star player is going to be out for two or three months, because when that player comes back the competition is going to be even greater. The player coming in may not want that."
A young player in his prime may not relish the idea of playing second fiddle once Kane returns, and Gary Mabbutt singled out one name in particular that he see's as the best man for the role.
"Ideally you'd bring back in Jermaine Defoe on loan just to cover that area."
Kane has been in fine form so far this season, and has 11 goals to his name this campaign - as many as Spurs' second and third top scorers Dele Alli and Son Heung-Min combined. His absence will undoubtedly be felt, and there are a number of names being touted as a potential stop-gap whilst Tottenham's number 10 recovers. Krzysztof Piątek is reportedly the subject of a £28 million pound deal from AC Milan.
The Polish international has struggled in front of goal since joining the Italian giants, scoring 13 goals since joining nearly a year ago. However, he is a player that Mabbutt is a fan of.
"I've seen Piatek a number of times, he's a classic number nine. He's brave, he's good in the air, scores with both feet. His control and first touch are good, he's strong and he scores goals."
Catch up on the latest Spurs news every Tuesday evening (7pm-9pm) with the lads from Last Word on Spurs on Love Sport Radio.