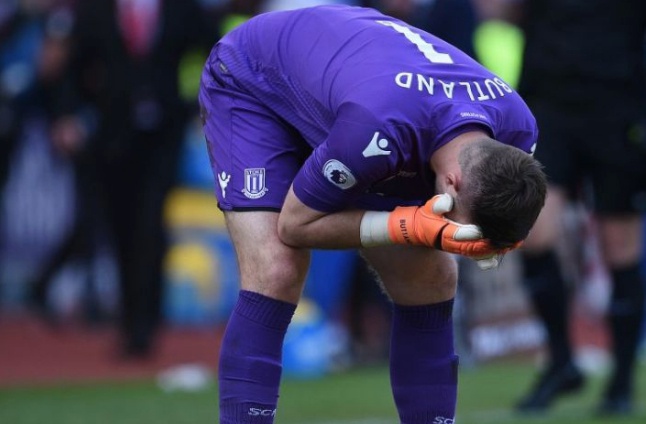 Robinson thinks he should have played at a top club by now.
Jack Butland has 'obviously got something lacking' because he was expected to be playing regularly for one of the big clubs by now, according to former Rangers goalkeeper Lee Robinson.
Robinson, who runs the Instagram page 'The Modern Day GK', which has 245,000 followers, told Love Sport Radio that Butland's dip in form really shocked him.
Butland has been dropped by Championship strugglers Stoke City, and is currently warming the bench after a few high-profile mistakes and heavy defeats.
It seems a long time ago that Butland was pulling on an England shirt and was being linked with moves to Manchester United, among other top teams.
Robinson told Love Sport Radio: "I thought Jack Butland did have it because rarely you see someone who's 6ft 5in like he is, who moves well, who's a good distributor.
"He looks naturally gifted.
"So he's the one I'm really shocked about.
"With all his attributes, especially his physical stuff. He seemed so confident.
"So to see him in the position he's in now I didn't expect it.
"Even in the Premier League you never think he'd have a bad run and get dropped.
"But now look what's happened in the Championship.
"I think he's the one who could have been playing for one of the top clubs but he's obviously got something lacking."