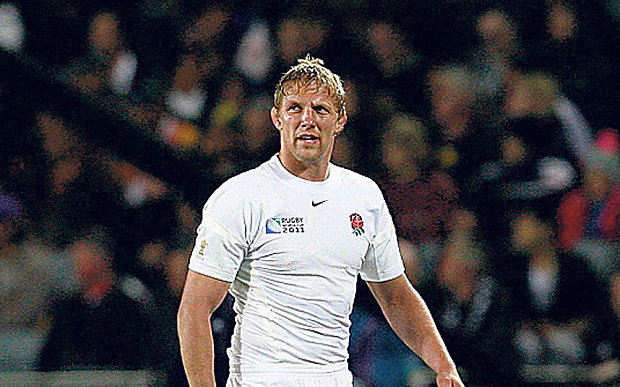 Ex-England international Lewis Moody couldn't believe how well France played against England on Sunday.
England came into this Six Nations on the back of a brilliant run at the Rugby World Cup in Japan and would have been expecting big things. Reaching the World Cup final and narrowly losing out to South Africa, Eddie Jones' men looked like a formidable side but unfortunately fell at the last hurdle.
This Six Nations therefore looked like a formality for England. Ireland, France and Wales were not even considered to win the tournament which started on Saturday.
Yet on Sunday's only game, France pulled off a shock by comfortably defeating the World Cup finalists 24-17.
A try in the sixth minute set the tone for what was a pulsating French performance, with England clearly stunned by their opponent's fast start.
On France's surprising victory over England, 2003 World Cup winner Lewis Moody told Love Sport:
"It was astonishing. The bookies had England, quite rightly, as odds-on favourite to take a significant victory.
"France had a lot of inexperience- I think the average number of caps per person was about 15 and England went in with nearly 700 caps in their starting-23. The captain for France only 11 [caps]. So you look at it and think that's an inexperienced side. But crikey did they play.
"They didn't have an enormous amount of the ball in the first-half. I thought Antoine Dupont at scrum-half played an absolute blinder for France. He really was everywhere."
"But from England's point of view, it never really got going. They never looked like there were at the races. Line-out didn't function particularly well, lots of errors and lots of penalties.
"A normally very composed Owen Farrell didn't look as composed today. It was a real struggle for them and you just have to congratulate France, I thought they played a brilliant game.
Moody, capped 71-times by England during his trophy laden career, reckons this performance will be a huge disappoint for the squad.
"It was certainly a wake up call. I don't think they needed it after the World Cup Final. When they played New Zealand and we were all looking at them and going 'Oh wow it's incredible. We have the next world champions, whoever beats New Zealand will go and win the world cup.' It never worked out like that.
"England wanted to come into this Six Nations and put to bed that final and sadly it hasn't happened. I listened to Eddie when they were away at pre-season in the build up week to the six nations and he was saying 'Listen I wasn't a good enough coach in the week of the final. I clearly didn't coach the boys well enough because we didn't win. I want to be a better coach as of today'.
"They won't look at it as any other way than a disappointing start to the Six Nations and they've got to seriously look at themselves to get back on track against a side, in Scotland, who played incredibly well against Ireland."
Listen to Love Sport Radio, on DAB and Digital Radio, across the nation and online.