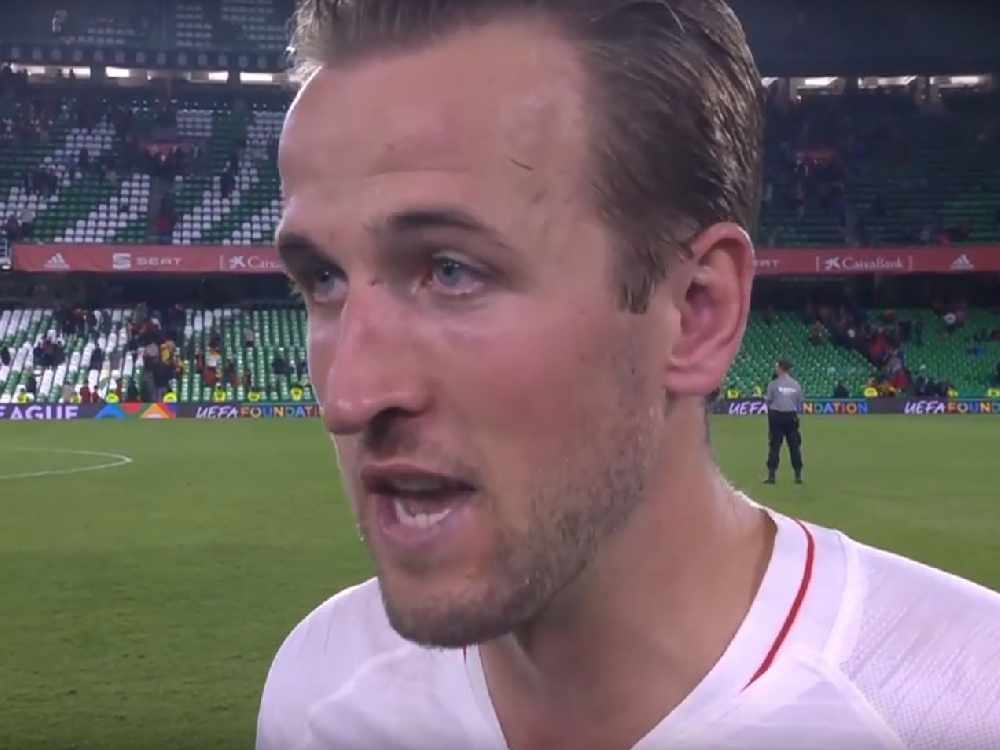 Harry Kane might be suffering from mental fatigue because of Mauricio Pochettino's relentless training regime, according to one ex-Premier League striker.
Kane inspired England to a 3-2 win over Spain last night, their first away win over the nation since 1987, with Raheem Sterling scoring twice and Marcus Rashford getting his name on the score-sheet.
But manager Gareth Southgate had warned before the game that his players were tired and his captain in particular has been singled out as one of those who has played almost non-stop since last summer.
And David Connolly, who made nearly 500 career appearances and appeared in the Premier League with Wigan and Sunderland, believes the striker could be suffering - just like his old team-mate Rickie Lambert did.
"He's a terrific finisher and an unbelievable striker but I think that Pochettino does work his players hard," Connolly told Love Sport Radio.
"I left Southampton just when he came in and I know Rickie Lambert was saying that he finished him off because his training regime was so hard.
"They very rarely had a day off - there's nothing wrong with that - but he worked them really hard in the gym beforehand, training was very intense and the manager was happy to be in all day long.
"He lived for his football and he still does. He's in basically seven days a week, he works really long hours trying to get the best out of his players and it's a heavy, heavy workload.
Is Pochettino to blame for Harry Kane's tiredness?

David Connolly thinks he might be... pic.twitter.com/JCzhGl5vgc

— LOVE SPORT Radio (@lovesportradio) October 15, 2018
"You have seen in seasons past where they've fallen away at the end and that's been levelled at Pochettino. I just wonder whether [Kane] did have enough break, mentally as well as physically.
"There's different types of tiredness. You might be mentally tired, not necessarily physically, but your concentration levels. There's a lot resting on his shoulders and there might be mental fatigue."
Kane played 41 goals in 48 games for Tottenham last year and already has six in 10 this time around, having won the Golden Boot with England over the summer.
However, Connolly believes that Pochettino has found himself searching for a replacement - even if at present Spurs are without adequate back-up for their talisman.
🔮 "He hasn't scored in 27 games for England, but he will score tonight. "

As if you needed another reason to listen to the Comedy Breakfast,
Producer Jamie's tips are juicier than ever.

Listen to yesterday's prediction before the Spain game 😳 pic.twitter.com/f7CAvLhBw9

— LOVE SPORT Radio (@lovesportradio) October 16, 2018
"I know that he had his ankle injury and I don't know whether he's still feeling the effects of that or if that's still niggling away at him," Connolly added.
"I think Mauricio Pochettino has had to think of a Plan B because traditionally he would play a 4-2-3-1 and Harry Kane was his No 9.
"This season with Lucas Moura up there, he's just got a little bit of something different maybe, a bit of pace and explosiveness to run in behind that maybe Harry doesn't have.
"You saw at Old Trafford when they played the diamond with two up top they were a real threat to Man United.
"England have lost Vardy but there will be other players looking on saying 'I'm never going to get in the team because Harry is nailed on'.
"But I look at Pochettino and he might have been thinking 'we need another option' in case Harry isn't firing or perhaps because he's not got that burst of pace.
"He is a phenomenal technician though. I've heard some people say he's not that great with his feet but to me his finishing is exemplary.
"You can tell he is relentlessly practised because he can hit the corners better than anyone."