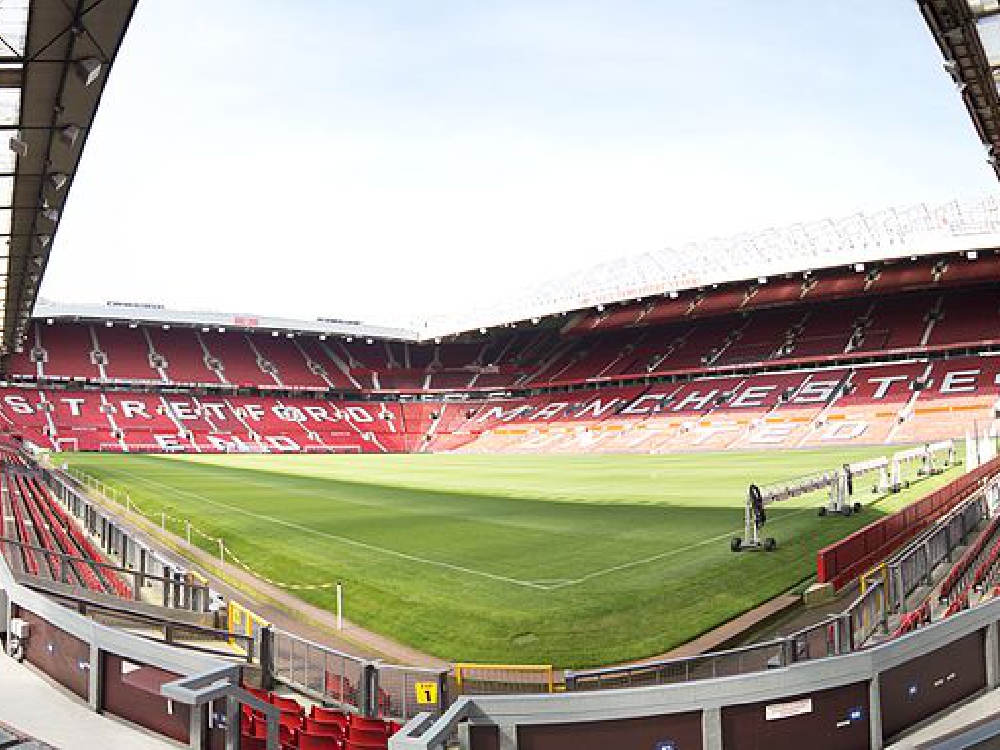 Former United striker Daniel Nardiello spoke about the rumours linking Tottenham Hotspur and England striker Harry Kane to Manchester United.
When Harry Kane broke onto the scene in the 2014-15 season no-one expected him to set the bar so high. He was named PFA Young Player of the Year after amassing 31 goals in all competitions that season. The following season he received the Premier League Golden Boot for 25 goals, and his numbers since have been consistently impressive.
Despite a hamstring injury that will keep him out until late this season, he still has 17 goals to his name.
LISTEN TO THE MANCHESTER UNITED FANS SHOW, EVERY SUNDAY FROM 8-9PM, ON LOVE SPORT RADIO.
However, his goal scoring prowess has not earned him any silverware. Spurs toppled at the final hurdle last season in the Champions League against Liverpool. Sources this week have claimed that Kane wishes to leave Spurs at the end of the season for Manchester United. His frustrations at the lack of trophies and medals are fuelling this since he wants to have one major trophy in his career, especially now when he is in his prime.
Former Manchester United Forward, Daniel Nardiello, spoke to Love Sport Radio about the rumours linking Kane to Old Trafford.
"I think Harry Kane is probably the best striker in the world. I know [Erling Braut] Haaland has come on the scene now and been phenomenal, but in terms of goals and what he can offer a team, I think he's the best in the Premier League.
READ ALL THE LATEST TRANSFER RUMOURS HERE ON LOVE SPORT
"If United could get his signature that's phenomenal. Whether that will happen or not, I'm not too sure.
"You can hardly blame Harry for wanting to leave Tottenham because ultimately the best players in the world want to win trophies and being brutally honest again, Tottenham aren't looking like they're going to be challenging for any."
LISTEN TO LOVE SPORT BREAKFAST EVERY WEEKDAY FROM 6:30AM ON LOVE SPORT RADIO
Spurs' last major trophy was the League Cup in 2008. 4 managers on, they don't seem to be any closer to achieving this goal.
Manchester United, meanwhile, are resurgent. This has unequivocally been down to Portuguese maestro, Bruno Fernandes. The midfielder has already been shortlisted for the Premier League Player of the month for February. He has only played three Premier League games for the club and scored and assisted twice.
Nardiello gave his thoughts on United's January signing from Sporting.
TAKE ONE OF OUR DAILY QUIZZES TO TEST YOUR SPORTING KNOWLEDGE
"He's been unbelievable. I've watched a few games, been to a couple of games, and he's been a breath of fresh air, especially for United fans. He looks like a top, top signing."
Fernandes' forward thinking and 'one step ahead' mentality has quickened United's build up play overnight. The Red Devils comfortably beat Watford and pummelled Club Brugge in the Europa League. With Odion Ighalo making his mark too, Mason Greenwood performing as if he has been a Manchester United stalwart, and Scott McTominay returning to the squad, fans have much to look forward to.
LISTEN TO LOVE SPORT RADIO - THE UK STATION GIVING FANS A VOICE!