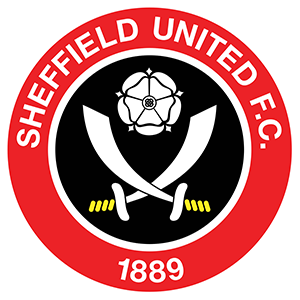 Gareth Taylor is wary that interest in players from bigger clubs and teams adjusting to their tactics threatens to derail the Blades' second season back in the Premier League. 
Chris Wilder has overseen a radical transformation of fortunes for the South-Yorkshire club that has led them to fifth in the Premier League and within touching distance of a spot amongst Europe's elite next season.
The lifelong Blades fan hasn't spent an extraordinary amount of money to get them to this position which makes United's run to this point even more remarkable.
However, speaking to Ian Stone on the Comedy Kick-Off, 12-3PM every Saturday, former United player Gareth Taylor believes Wilder will be keeping one eye on next season to keep any symptoms of second season syndrome at bay.
"I am surprised though at how well they have done because sometimes you get teams who come up into the Premier League who haven't been there for a while and have this surprise factor to them; I think Huddersfield had it and then everyone found out what their secrets were and that could be the case for the Blades next season.
Listen to Ian Stone's Comedy Kick-Off every Saturday from 12-3PM on Love Sport Radio.
"I think everyone will be looking to get on the hymn sheet as to what the game plan is and trying to combat that.
"Also because these players have done so well, potentially other clubs might come in and put in a bid for these lads and that could upset the apple cart a little bit as well.
"I am sure Chris will say he's not thinking of it next season at the moment but that will be something that he will have an eye on in terms of how they not necessarily progress again but certainly make sure that it isn't second season syndrome and battling it out in the relegation places.
"They have done so well up to this moment in time but I think anyone from 31 points down is still nowhere near safe which is testament to his achievement this season."
Whilst Wilder will be looking to keep hold of key players Taylor is aware that the prospect of leaving for bigger clubs is ominously looming and could be too big a motivator for some of his squad to turn down.
He said: "You can say these things until you're blue in the face but players are going to want to move, they're going to be attracted to bigger clubs.
"There doesn't seem to be that much loyalty in football these days, when I played you had a little more affiliation for playing for a club and I think that's what Sheffield need to hold on to."
LISTEN TO LOVE SPORT RADIO FOR ALL THE LATEST TALKING POINTS AND FEISTY DEBATE!