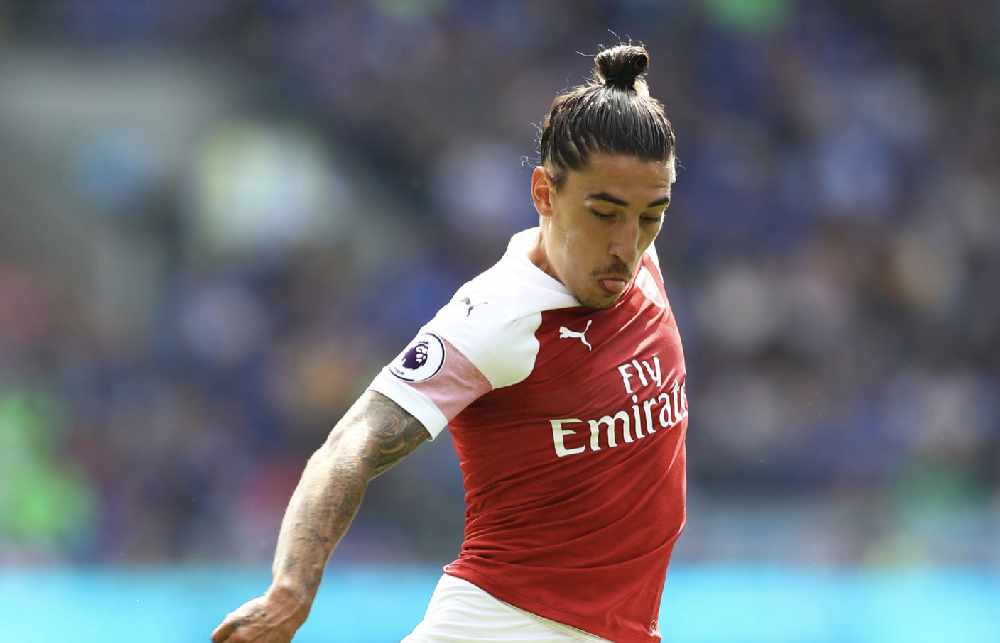 Granit Xhaka is refusing to apologise for storming off pitch in Premier League tie.
Hector Bellerin would be an unconvincing choice to take over the Arsenal captaincy from Granit Xhaka, according to ex-Gunners 'keeper Lee Harper.
Harper told Love Sport Radio that he thinks there's a fundamental lack of leadership in this Arsenal squad and that Xhaka might find it hard to come back from his outburst during the 2-2 draw with Crystal Palace.
Harper, when asked if Bellerin should succeed Xhaka as Gunners skipper, told Love Sport Breakfast: "Erm, I'm not sure on that one either to be fair.
"I just think there's one big issue with: us we've got talented players, but I've said before and I'll say it again - I'm not comfortable with us at the back.
"I don't feel there's any real leaders. If you're captain, one it's an honour, and it should actually give you a lift as a player.
"I don't now who you give it to to be honest."
On the whole Xhaka saga, which is rumbling on because he is currently refusing to apologise to Arsenal fans, Harper said: "From a player's point of view, you don't want to be booed but the supporters pay their money and are entitled to do so.
"I don't believe they were booing him because of his performance.
"He didn't seem to want to get himself off the pitch very quickly.
"Fans also did this to Mesut Ozil because he was trotting off in the Europa League final.
"But we need some leaders in there who hurry him up. But he's got to apologise and it'll be hard to come back from that.
"When you look at former captains, the likes of Viera, Adams, people that are inspirational leaders.
"I was surprised when Xhaka was named. But to be fair to him he does seem to be liked by managers.
"I don't see what his complaints are really, he was substituted for the best needs of the team."
Arsenal fans are almost in open revolt at the moment, with some even accosting Pierre-Emerick Aubameyang as he drove away from the Emirates.
Manager Unai Emery is as yet refusing to say Xhaka has been stripped of the Arsenal captaincy, but the club has apparently offered him counselling in a bid to get him in the right mental state to get back on the pitch.
Tune in to Love Sport Radio for the latest top exclusives.