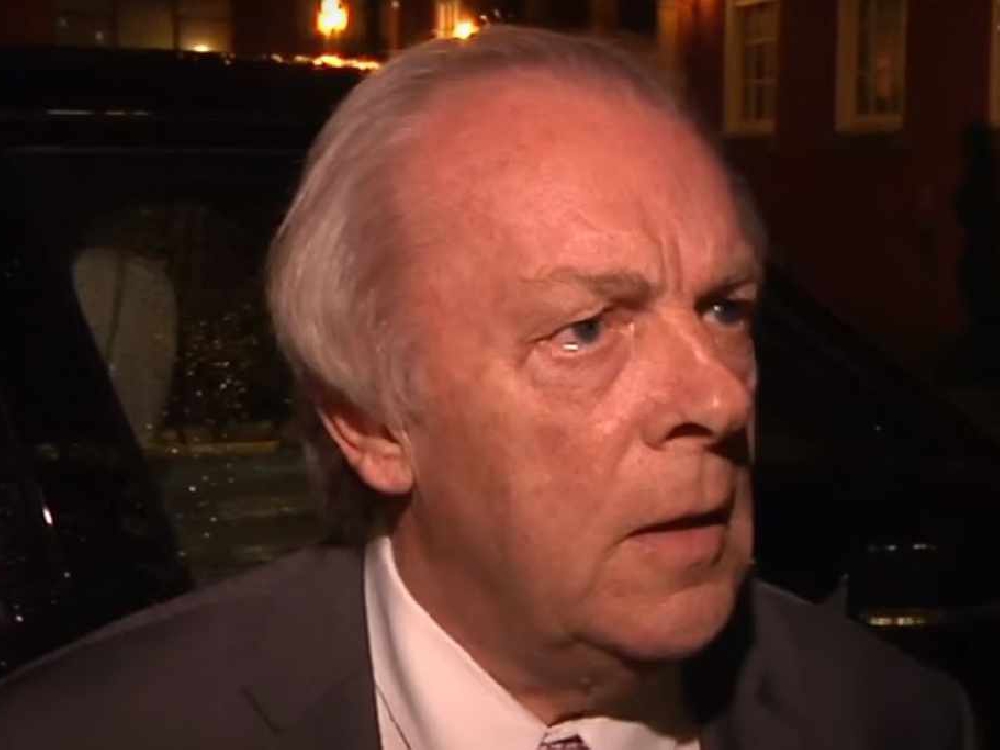 Gordon Taylor will not be standing by the door ready to leave if he is forced out of his job as chief executive of the PFA, according to one of his former colleagues.
Taylor has come under threat this week after 37 years at the top of the footballers' union with chairman Ben Purkiss calling for an independent review into how the organisation is run.
Hundreds of players have also put their name to a letter calling for Taylor to leave after nearly four decades in charge - but former PFA chairman Clarke Carlisle does not believe the 73-year-old will be easy to remove.
"He has developed that union into what it is and I'm quite sure he would want to leave on his terms, with the due respect that he deserves for what he's done with the union - but we're assuming that there is no legacy or plan in place for that transition," Carlisle told The Brian Moore Show (weekdays 3pm-7pm).
"I doubt that Gordon will be forced out of the door and nor would I want him to be.
"He has done so much for the union that he should be entitled to leave with the credit he deserves for the job that he's done."
⚽ Former @PFA chairman Clarke Carlisle was on the Brian Moore Show and he explained to @brianmoore666 & @jamestingray why Gordon Taylor should be allowed to leave on his own terms...

📞 0208 70 20 558
📻 558 AM/DAB
📲 https://t.co/XWhRQgRLH7 pic.twitter.com/ZUXzrnvUkH

— LOVE SPORT Radio (@lovesportradio) November 20, 2018
Carlisle also made the staggering revelation that even when he was involved in the inner workings of the PFA, it was not made clear to him that Taylor required the votes of the members to continue in the role.
"I was chairman for four years and I didn't know - and this is my fault - that the chief executive was an elected position. I didn't know that," Carlisle added.
"That having been brought to light, I had to question that when I heard it and I've seen that it's there in black and white.
"So with something as basic as that, which was unknown by myself while I was chair, I have open my mind up to the possibility that everything was not as straight forward as it seemed."
But Carlisle was also quick to point out that he himself benefited hugely from the work of the PFA - "I would not be alive if it wasn't for their support" - and that some of Taylor's greatest traits might also be his downfall.
"Gordon is a hands-on, personable person. He likes to deal with everything himself," Carlisle also said.
"That is his approach. If the management committee feel a new approach is necessary, he has to have that conversation with them.
"It's a huge organisation and for it to run effectively, in tune and in tandem with society and the needs of a modern footballer, I think that tenure should be rolling."
Catch The Brian Moore Show every weekday afternoon from 3pm until 7pm for more great sporting exclusives