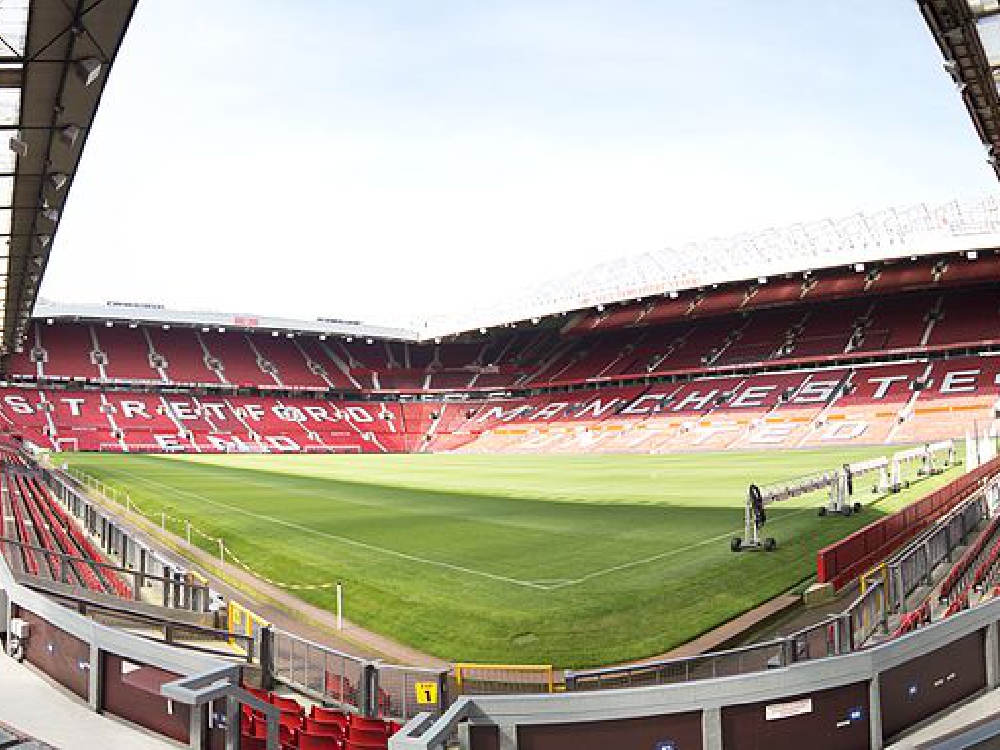 Manchester United fans are in jubiliant mood following Odion Ighalo's first interview at the club which hit all the right notes.
Manchester United fans are loving new January deadline day signing Odion Ighalo.
The Nigerian, who signed from Chinese Super League club Shanghai Shenhua late on 31st January, was a shock move with other forwards linked heavily throughout the day. Bournemouth's Joshua King was subject to a bid by United and Brighton's Glenn Murray was also mentioned.
However in the end Ole Gunnar Solskjær managed to recruit Ighalo who was a fan when he was growing up in his home country.
Posting a photo on twitter taken in 2013 when he first visited Old Trafford, the 31-year-old commented with a smiley face emoji and thanking God for the chance to play for the Manchester club.
My visit to Old Trafford back in 2013 as fan and now I will be playing in Old Trafford😊 God is the greatest 🙏🏾 pic.twitter.com/BDW6v2Cxm8

— Odion Jude Ighalo (@ighalojude) February 5, 2020
LISTEN TO THE MANCHESTER UNITED FANS SHOW, EVERY SUNDAY 8-9 PM, ON LOVE SPORT RADIO.
And his first interview with the club has fans buzzing as another player who wants to play for the shirt has been put on board.
Speaking to the MUFC TV, Ighalo stated: "I supported the team when I was young. People that know me, even back in Nigeria, and even when I was playing at Watford, my team-mates knew that I loved Man United, I support them. When I played against Man U, that emotion is there, because it is my dream. It is a nice reality, so I'm very happy and I'm looking forward to start."
The ex-Watford striker, who netted 39-times in 100 appearances for the Hornets, spoke about how he grew to love the Red Devils. "Yeah, when we were young back in Nigeria we used to watch the Premier League on TV a lot, when the likes of Andy Cole used to play. People support Man United a lot back there in Nigeria, so I developed that love, because all of my siblings, they are Man United fans."
These are all the correct things United fans want to hear and the prospect of their new recruit playing for his boyhood club has many excited.
I can't lie..after watching Ighalo's interview, you can't help but smile at how happy he is to play for us!...Yes it was bad planning & rushed etc..but none of that's down to him! Hope he can have a positive impact in a short space of time & not just be there as a fan! 🤞🏾 #MUFC

— 🔰FlexUTD🔰 (@FlexUTD) February 5, 2020
Very impressed with Odion Ighalo after watching his interview. You've no idea how much I want this man to succeed at this club, considering how many fans and pundits have already written him off.

— Josh (@ManUnitedMedia) February 5, 2020
Can't help but like Odion Ighalo after listening to his interview. This is his dream club, and I actually really hope that he does well here. Can't believe I'm saying this but I'm actually looking forward to seeing him in a Utd shirt.

— Ryan. 🔴 (@Vintage_Utd) February 5, 2020
Absolute buzzing from today's Ighalo interviews.

Like everyone I was pretty underwhelmed by this signing but now I'm buzzing to have finally signed a player with this attitude.

Go live your dreams lad https://t.co/N7LfmpFVKU

— Sam Jones (@SamJonesMCR) February 5, 2020