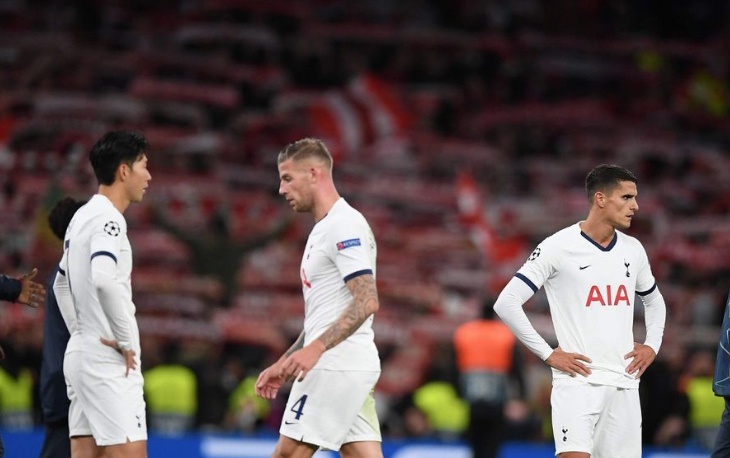 Spurs lost 7-2 at home in the Champions League.
Tottenham Hotspur capitulated as Bayern Munich gave the North London club a 'masterclass in clinical finishing', according to Spurs legend Gary Mabbutt.
Mabbutt, who played 447 times for Spurs scoring 27 goals, spoke to Love Sport Radio about his old side's 7-2 thrashing at home in the Champions League, and hinted at a potential rift between the players and manager Mauricio Pochettino.
He said: "The problem in the second half was that we did capitulate to some degree. That will be the concerning thing.
"Bayern sliced us apart time and time again and gave us a masterclass in clinical finishing.
"If you look at the game overall, Bayern had 10 shots and obviously scored seven - we had eight shots and scored two.
"Once you're four down at home you have to get the game back so we threw on Lucas Moura and Christian Eriksen and we tried to get forward.
"We got a goal back from a penalty from Harry Kane and Eriksen had a great shot just over the crossbar.
"Because we're throwing everything forward, they did cut through us very easily in that last period."
When asked about rumours of a brooding row between manager Mauricio Pochettino and the players, Mabbutt said: "Has there been some behind scenes discord? That always happens in football to be fair and there's always rumours about players coming and going, managers coming and going and generally players are quite stoical and deal with it well.
"Generally, once Vertonghen and Toby are on top of their game I think they're probably the best partnership in the Premier League.
"When the final whistle went and you look at the scoreboard and it's 7-2, it was astonishing."