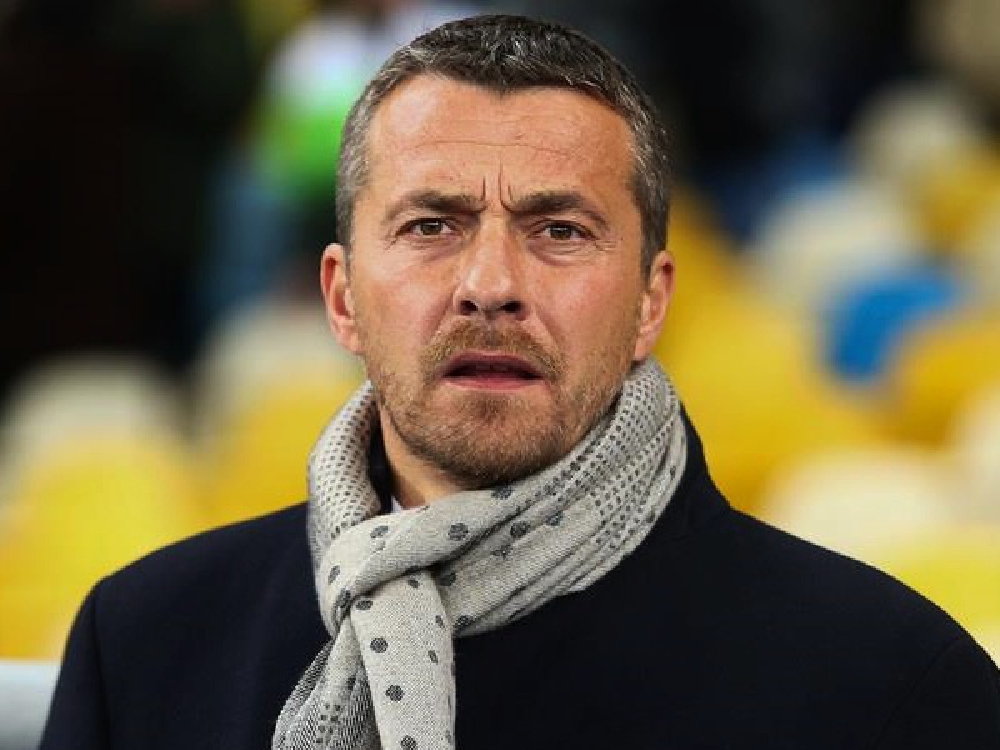 Gordon Davies reckons the lack of energy and poor attitude of Fulham's players got Slavisa Jokanovic the sack.
Jokanovic was relieved of his duties at Craven Cottage yesterday morning with former Chelsea and Leicester manager Claudio Ranieri installed as the new man.
Fulham are on a six-match losing streak in the Premier League and have already shipped 34 goals in all competitions this season already.
And Fulham's record goal-scorer Davies believes that the lacklustre performance in a 1-0 defeat to fellow relegation candidates Huddersfield was what condemned Jokanovic.
"Well, I think something had to be done, I know about three or four weeks ago the chairman gave Slav his backing. Probably the straw that broke the camels back would've been the Huddersfield game," Davies told Ian Stone's Comedy Breakfast (weekdays 6.30am-10.30am).
"I think it was a game where we were looking to get a sign of some not only defensive organization but attitude and energy, performance from the players.
Ex-@FulhamFC boss Lawrie Sanchez has sympathy for the outgoing Slavisa Jokanovic...

📞 0208 70 20 558
📻 558 AM/DAB
📲 https://t.co/XWhRQh9myF#FFC #COYW pic.twitter.com/tQYigGfnEH

— LOVE SPORT Radio (@lovesportradio) November 14, 2018
"And it didn't happen till we were chasing in the last 15 or 20 minutes and there was a bit of urgency there, the Liverpool game I don't think anything would've come out of that, but they must have been looking after the Huddersfield game, because they haven't seen a really great difference in the defensive qualities since day one.
"I know Gary Lineker said it was an uninspired choice by Leicester when they took him on as manager I think it's the complete opposite for Fulham.
"He's got the tactically awareness from the top clubs he's managed, and done well I think he's a good fit for Fulham."
Ranieri will have more than a week to work with his squad courtesy of an international break before walking out as Fulham boss for the first time at the Cottage on November 24 against Southampton hoping to benefit from the "new manager effect".
But Davies reckons the change at the top can have negative as well as positive effects.
"It does put the players on edge, purely because of the fact everybody is starting with a clean slate," he added.
"The manager is there now they know to do a job, and everybody has got to do that job that he wants them to do in training, and if they don't do it they know they won't be in the team.
"I am extremely grateful to the Fulham fans for their support since I arrived at the club and their very kind messages following my departure."@Jokanovic has had his say on his time at Craven Cottage. pic.twitter.com/sg2g645pkL

— LOVE SPORT Radio (@lovesportradio) November 15, 2018
"I think it will change a few attitudes, I think with the way Slav supplied... because I look after one of the corporate lounges at Fulham on a match day, I said the last time, although they're struggling to fit the formation that Slav is playing, which is the one they played last year, Slav may have to find a formation to fit the players rather than the players fitting his formation.
"So I think something had to change, I think it will put the players on edge, and to be perfectly honest with you, we've got five pretty hectic home games coming up against the likes of Southampton is the next one, then Leicester, West Ham, Newcastle, I know we play Wolves then Huddersfield, and I think five of those six home games could define our season, It's a good time to change.
"The players will be on edge and they'll all be looking for a first team spot, yes he'll change formation he'll play differently so it's up to them to react. It may have been that perhaps they didn't believe they could play Slav's formation and I'm hoping it's something as simple as that, because we have got the quality there, but it just hasn't shown out in the performances this season."
Catch Ian Stone's Comedy Breakfast every weekday morning from 6.30am for more great sport exclusives