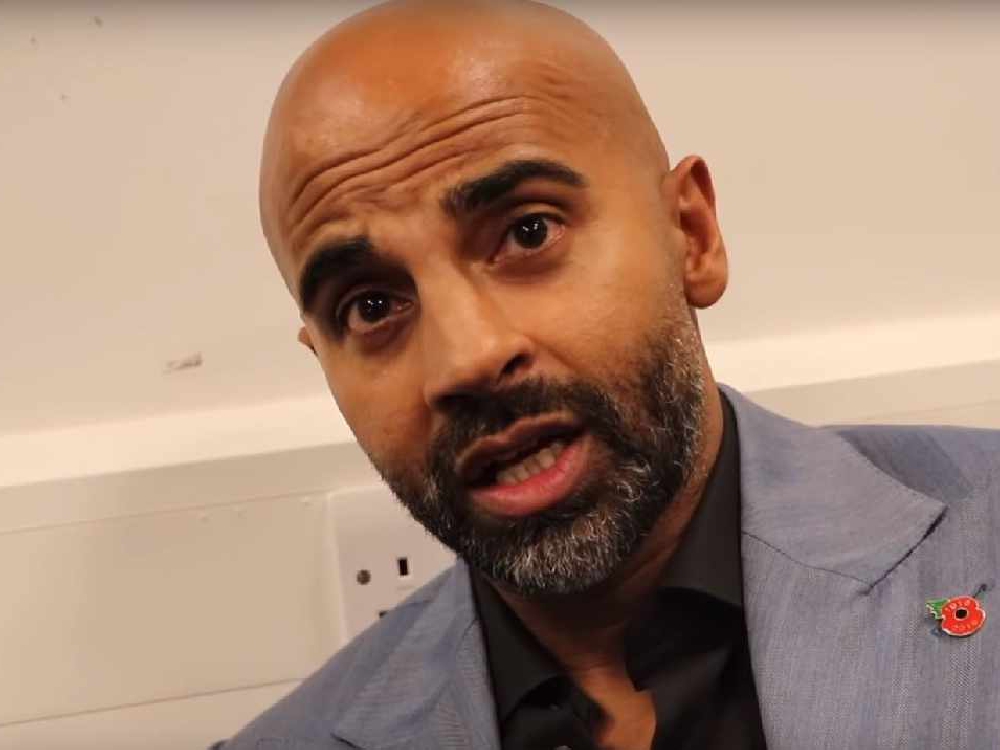 Tyson Fury's trainer Ben Davison did nothing wrong during his draw with Deontay Wilder, according to Dave Coldwell.
Fury was knocked down twice in the WBC heavyweight world title fight but was judged by many to have done enough to win the fight on points.
But the judges awarded a split-decision draw to leave the Brit deeply disappointed and claiming that everyone in boxing 'knew the truth' about the result.
However, Fury's cutman Freddie Roach - a celebrated boxing trainer in his own right - has hit out at coach Davison's failure to order his charge to press home the advantage and get the knockout.
But Coldwell, who has worked with the likes of Tony Bellew, David Price and the McDonnell brothers, believes Roach should have kept his thoughts to himself.
"It's a pretty bad move really. It's very disrespectful to Ben Davison," Coldwell told The Brian Moore Show (weekdays 3pm-7pm).
"Ben brought him on board because they'd used his gym and offered to let him work the corner and be part of the fight, part of the event.
Talked with @FreddieRoach (who was in Fury's corner) on today's episode of @FairGameonFS1. Freddie told me he was disappointed with Tyson Fury's corner and thought he could have knocked Deontay Wilder out a couple times had they made better decisions. Today at 5:30 ET. pic.twitter.com/kdYXP3kBdl

— Kristine Leahy (@KristineLeahy) December 11, 2018
"It's one thing thinking those things... If you've got those feelings, speak to Ben privately. But to go on TV and air them, it's bang out of order.
"Freddie has had a fantastic career and he's one of the world's best coaches - you only have to look at his resume - but he's had a lot of fights where he's been beat.
"Can you imagine if the guys who'd been in his corner came out and said 'Freddie should have done this, Freddie should have done that'? He'd be pretty offended.
"He'd feel pretty hard done by after inviting these people to be in the corner as part of the team."
Fury had previously worked with his uncle Peter Fury, the man who guided him to the top of the heavyweight division three years ago and masterminded the win over Wladimir Klitschko.
But the 6ft 9in fighter's latest comeback has been alongside a much younger man in Davison, who is still in his 20s.
Coldwell added: "Ben knows what these guys are good at and what they're bad at. You cannot fault Ben one bit.
"The time when Tyson started getting a bit more aggressive, he ended up on his backside in the last round.
"Tyson Fury is not known or seen as a go-forward fighter who is going to go in there slinging bombs.
"He's a very very smart boxer and you can't tell me he wasn't out-boxing Wilder in that fight.
"The advice and the tactics that Fury deployed in that fight, working with Ben, you can't knock it!
"Just because somebody isn't well-known or somebody is young, it doesn't mean they're not good enough. Yes, they're lacking in experience but they're only going to learn by doing it.
"It's like having a prospect who has only boxed six rounds. You don't know, you think they're capable, but you don't know until they've done it. Just because he hasn't, doesn't mean that he can't!
"Ben has proved that he's capable and whatever he has done in the preparation for the fight was good.
"He handled the occasion, he never flapped in the corner and I can't really fault him."