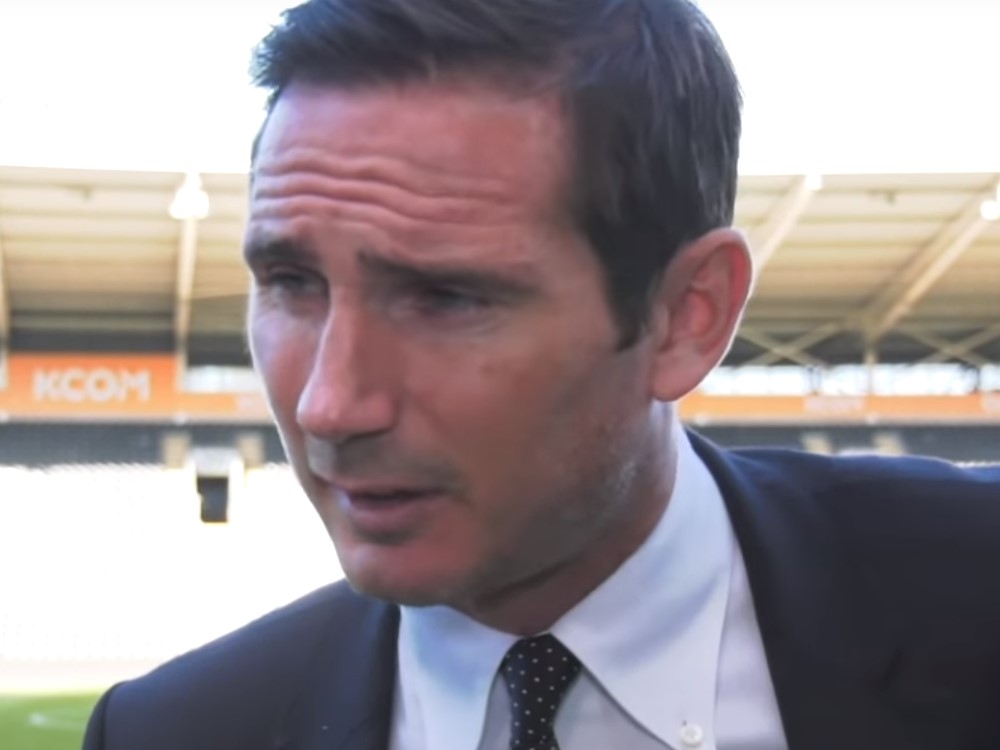 Frank Lampard is only a month into his first season as a manager but Derby County goalkeeper Scott Carson says he has already put his stamp on the squad.
Lampard, a three-time Premier League winner with four FA Cups, two League Cups and a Champions League to his name as well, was given his first managerial role over the summer.
And the 106-time England international has enjoyed a strong start to his career, winning six of Derby's opening eight games in the Championship.
But the 40-year-old has not had it all his own way - his first home game saw Leeds United run out 4-1 winners - and his No 1 goalkeeper has admitted that Lampard is not afraid of letting his players know when things aren't right.
"Every day he's really calm and collected. He likes to observe," Carson told The Brian Moore Show.
"You can see him observing all the time.
"But when we haven't been doing it as a group or individuals, he'll let you know.
"Since I've been at Derby, it's something that we as a group needed.
⭐ | LAMPARD HAS ADDED SOMETHING THAT WAS MISSING@brianmoore666 & @jamestingray were joined by Derby Keeper @scarson.

He told them Lampard has given them an added discipline since he joined as Manager

📞 0208 70 20 558
📻 558AM / DAB
📲 https://t.co/XWhRQgRLH7 pic.twitter.com/n0ckzVqgPy

— LOVE SPORT Radio (@lovesportradio) September 10, 2018
"When people were slacking off a little bit and thinking 'we've won a couple of games and it's going to carry on like this', that's when it's stopped. I don't think he's the sort of boss, and especially Jody, they're going to make sure that we're right on it every single day, every single game and they're going to make sure to keep us at it."
Carson himself is not shy of hard work on and off the pitch, with a recent venture into the world of fitness a nod to his need to secure a career for after football, even if at 33 he still reckons his best years maybe ahead of him.
A veteran of nine clubs and more than 400 league appearances, the goalkeeper is a director of BeatBox in Lichfield, where boxing circuits in a low-light, low-pressure environment has attracted plenty of interest, mostly from women who have previously shied away from combat sports as a form of fitness.
But back at Derby's training ground, he has found himself working with not one but two legends of the game with Lampard's new goalkeeping coach once a Premier League a household name.
"[Frank] has been brilliant. He's had the lads working really hard," Carson added.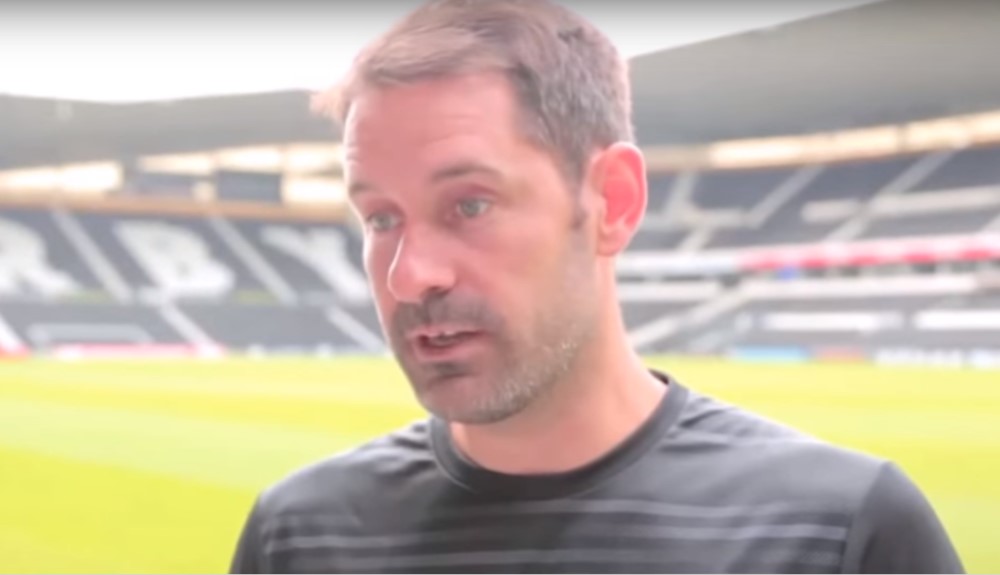 "With himself, Jody Morris, Chris Jones [all of] whom we got from Chelsea and Shay Given, the goalkeeping coach, you only have to look at those names as players when they walk in and it's evident to see the amount of respect they've got from the lads straight away.
"They are really detailed. They concentrate a lot on details.
"They have their video meetings and they are really thorough. That's definitely going to pay off and it's a big season for us in terms of a push for promotion."
Managers often struggle with implementing their "philosophy" on a new squad; new managers might find that even more difficult.
But Lampard, who is charged with returning County to the Premier League for the first time in a decade, has brought with him Chelsea Academy boss Jody Morris and the Blues' former first-team fitness coach to help him make his mark.
"You can see their ideas in the way they work and with the career the gaffer has had, you can see how hard he worked as a player, and he's taken that into management," Carson said.
"I think that's the biggest thing that everyone has seen since he's come: how hard he works. And that's the least he expects from the lads.
"If anybody's not putting it in or not doing it in training, they haven't been involved in the games.
"With the size of squad we've got, everybody knows that if they're not doing it then they're not going to be involved because there's another two or three bodies waiting to take their place."
Catch The Brian Moore Show every weekday from 3pm until 7pm or listen to the full Scott Carson interview below