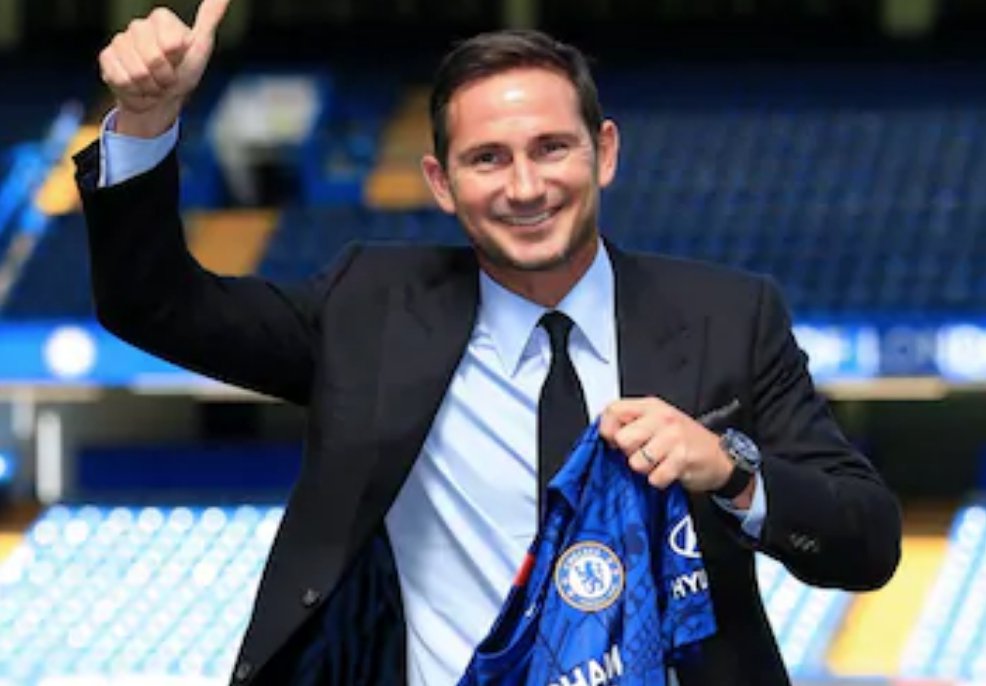 Chelsea take on Liverpool in the UEFA Super Cup in Istanbul tonight.
Frank Lampard needs to win a trophy at Chelsea this season, according to the club's former prolific winger Clive Walker.
Walker, who played 198 times for Chelsea, scoring 60 goals, thinks if his old side succumb to a heavy defeat at the hands of Liverpool in the UEFA Super Cup this evening, it will be hard for Lampard's young side to bounce back mentally.
Walker told Love Sport Breakfast: "Now he's [Frank Lampard] come into this position as manager he needs to…come in and win a trophy. It settles the club down, we've won our first trophy.
"This season does seem very different to previous, we've got the embargo of course and it ties Frank's hands a little bit but he needs to win to show other clubs what Chelsea are all about.
"But in the grand scheme of things there's a lot of big trophies coming up this season."
Speaking about the prospect of suffering a wounding defeat this evening in Istanbul against Jurgen Klopp's Champion's League winning Liverpool side, Walker added: "I think that will affect them mentally. We have to look at the teams that are selected, the players available the players that Frank feels need to be playing.
"We might see some non first team players. I think a heavy defeat…morally and mentally they might struggle with it. But let's hope that doesn't happen."
Overall though, Walker is confident of the quality of young players being given opportunities at Chelsea this season, bearing in mind the club is in the middle of a two window transfer ban.
"I've seen these young lads play through the academy," Walker said.
"We all come through with potential but you have to prove it but not only in one season, over a number of seasons and throughout your career.
"They've got the right help and I think Frank and Jodie Morris will give them that help.
"But it's up to them to step up to the plate. If they don't, Chelsea Football Club are the type of club with the ability, with the money, come the closing of that transfer embargo if it doesn't work they'll be able to replace them with other players.
"It's a big, big opportunity for these youngsters and I sincerely hope they take it."
You can tune in to Love Sport Breakfast every weekday morning 6-10am with ex-Watford, Brentford and Fulham goalkeeper Richard Lee, and journalist Patrick Christys.