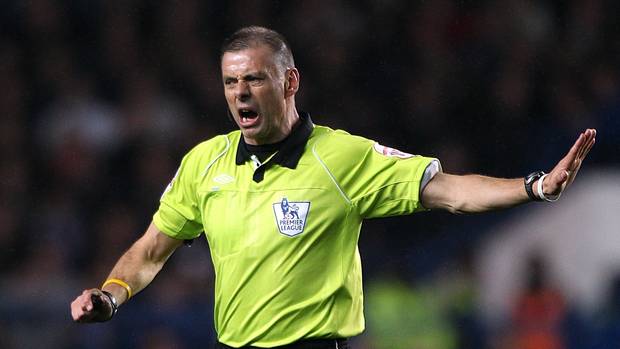 Mark Halsey believes the current crop of referees are 'aggressive', and not up to the job
Former Premier League referee Keith Hackett raised a few eyebrows when he hammered the new generation of Premier League referees while speaking on Love Sport Breakfast.
The former PGMOL chief told Patrick Christys and Richard Lee that "The quality of the refereeing, the standard of the refereeing, is simply not good enough".
Speaking to Johnny Burrow and Guy Watts on Posh Boys on Drive, former Premier League referee Mark Halsey backed his former boss' comments.
"It's difficult to disagree with Hackett. We have to look at the reasons why these referees aren't good enough, and it starts at the top of the tree with Mark Riley. It's slowly and steadily got worst".
"We've got guys at the top level coaching referees when they've never refereed at all. Some of them have only been assistants, some haven't done any at all. How can they be the ones educating the new officials?"
"They're assessed to an evaluation system, and they're refereeing to that system, to get good marks, rather than refereeing as individuals. They're producing robots".
Above all else, Halsey stressed it's important to allow officials to be human.
"It's about allowing your referees to be humans. They can't just go out there and demand respect. That comes with correct decision making, not by being aggressive".
"We need to see referees smiling and laughing with players, but it never happens. It's because of the way they're managed and the way they're coached. There's no leadership coming from the top".
Listen to Love Sport Radio on DAB Digital Radio, Online, smart speaker on via the Love Sport Mobile App.