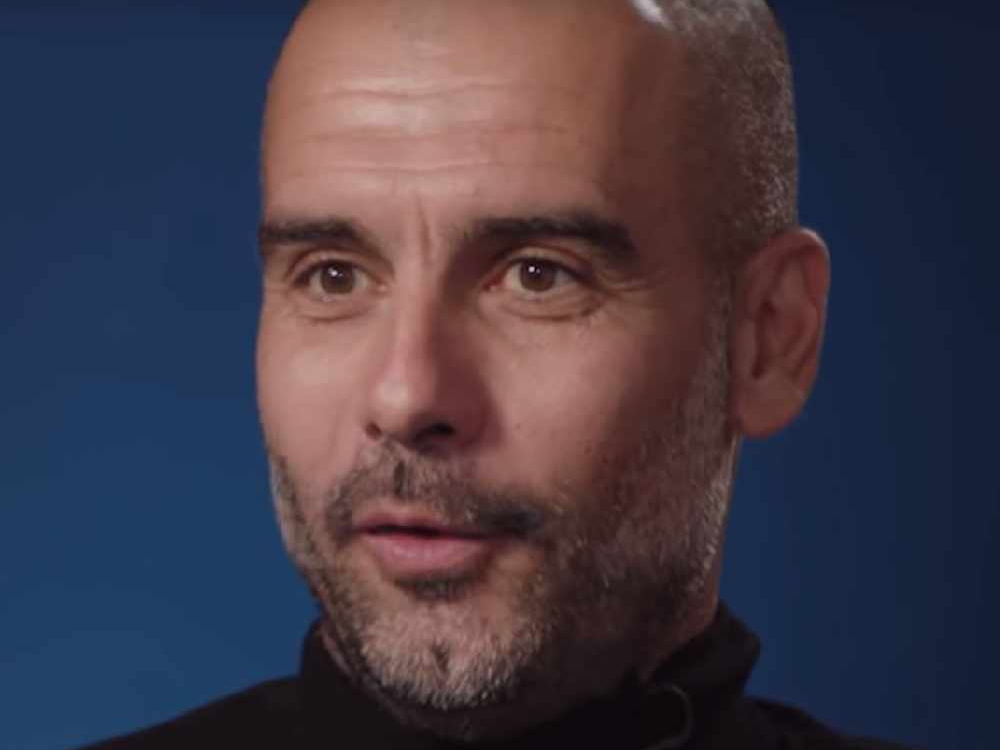 Football fans have labelled Pep Guardiola a 'fraud' and highlighted his huge spending spree at the club.
Pressure is starting to mount on Pep Guardiola with his future once again hotly up for debate.
The Spaniard has enjoyed countless success at Manchester City but following a 2-0 away loss to Spurs on Sunday, the current title holders now find themselves 22-points behind Champions-elect Liverpool.
How City found themselves pointless coming out of Sunday's encounter will have left Guardiola scratching his head. That defeat was the Blues' sixth league loss of the season- they only lost four times in their last campaign.
The ex-midfielder has admitted that the title race is now over and will instead turn his attention to the cup competitions - including that illusive Champions League which Pep hasn't won since 2011.
Football fans are now beginning to highlight the 'failures' of Pep's tenure, with many goading his lack of success.
Guardiola's side demolished Manchester rivals 3-1 at Old Trafford in the first leg of their Carabao Cup Semi-Final tie however the reverse fixture saw United run out 1-0 winners. A sole strike from Nemanja Matic was not enough to overturn their two-goal deficit but it made it two wins at the Etihad for Ole Gunnar Sol...'s side this season alone.
Prominent United fan Mark Goldbridge labelled Pep 'a fraud'.
Solskjaer beating Pep twice at the Etihad in two months by the way. Just shows what a fraud Pep is when the chequebook is shut

— Mark Goldbridge (@markgoldbridge) January 29, 2020
These suggestions have always been banded about with Pep winning trophies at Barcelona and Bayern Munich before his time at City.
His tenure at City, which has yielded: two Premier League titles, two Carabao Cups, one FA Cup and two Community Shields with the possibility of a third league cup success in waiting if they defeat Aston Villa.
However his inability to help City reach a Champions League final has always hung over his head, with many fans bemused how a manager lauded as much as Pep is, with the amount of money spent, can't seem to achieve this feat.
Just look at the list of managers who have won and broken records at the clubs Guardiola is a genius for winning at. It is pure comedy I swear. How are you a genius by winning at clubs even a manager who retired for 4 years came out of retirement to win the league at? 😂😂

— Babanla (@biolakazeem) February 2, 2020
For Guardiola to achieve things, he must have:
Messi.
The most money.
Referees
And manage clubs where even Valverde, Enrique, Kovac, Pellegrini, Mancini, Tito & a Heynckes who came out of a 4 year retirement also win things.

Even my son will win with these conditions. He is 4.

— Babanla (@biolakazeem) February 2, 2020
Pep Guardiola will go down as the biggest fraud in the league's history. Spent £1b and couldn't stop Liverpool from winning the league. Even at their worst, Ferguson, Mourinho and Wenger never allowed that. Bin

— Aubazettes (@Aubazettes) February 2, 2020
Rival fans have also highlighted how poor the Spaniard's side have been in their title defence this season. David Moyes, who was sacked as United manager for his poor league position, has had his stats compared with City.
Out of interest, Guardiola's City are now as far away from 1st as United finished in Moyes' season. #TitleDefence

— Scott Patterson (@R_o_M) February 2, 2020