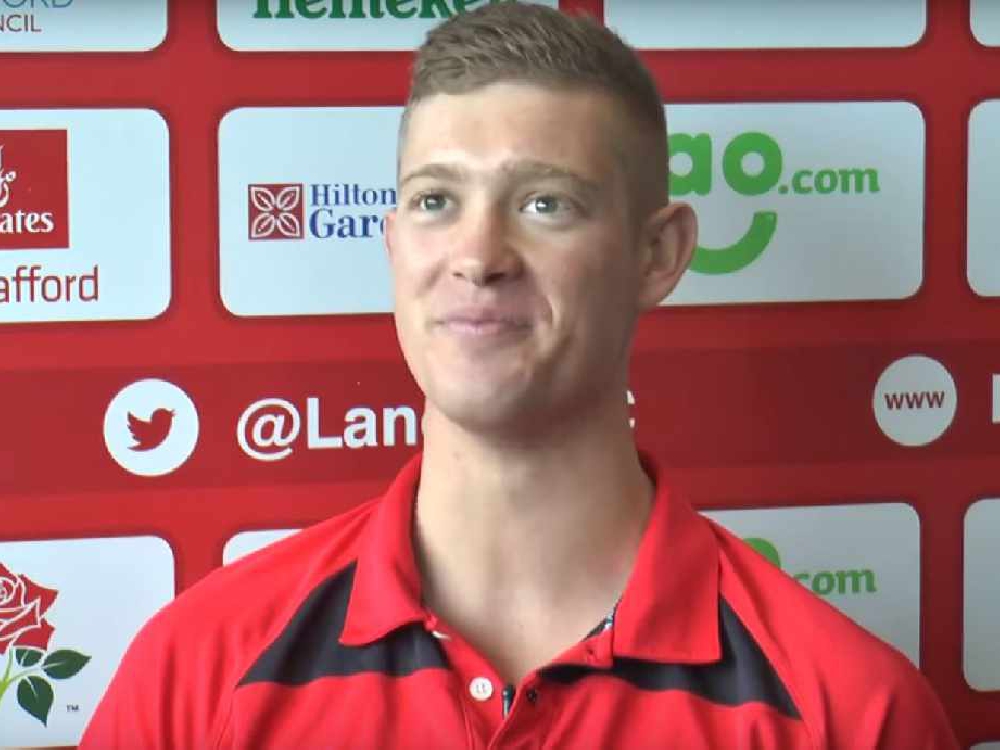 Keaton Jennings may only average 22 with the bat for England but Adam Hollioake wants the selectors to stick by him for the tour of Sri Lanka.
Jennings made his debut in India in 2016, bursting onto the scene with a hundred in Mumbai - but the opener has failed to replicate that sort of form.
The 26-year-old has made just one 50 in 21 innings since that performance and finds his place under threat after a dire series against India.
However, with Alastair Cook retiring and the No 3 spot also a problem for England, Jennings could find himself remaining in post by default.
And Hollioake, a 39-time international across red and white-ball cricket, reckons that would, by coincidence, be the right ethos to develop within the team.
"With Jennings, whether you leave him out or not, it probably won't matter too much in the Test side but what it does, keeping faith in him, it tells other people that when you come in, you're going to be given a chance," Hollioake told Ian Stone's Comedy Breakfast.
"You're not going to get dropped like back in the days when I was playing with people getting one Test and then getting dropped.
🕚 | IT'S WHY HE'S ABLE TO STAY IN SO LONG@EssexCricket CEO Derek Bowden joined @brianmoore666 & @jamestingray earlier.

He told them what Alastair Cook is like as a person outside of the game.

📞 0208 70 20 558
📻 558AM / DAB
📲 https://t.co/XWhRQh9myF pic.twitter.com/JLobCyXSwE

— LOVE SPORT Radio (@lovesportradio) September 10, 2018
"But this sends out a good message. I don't know whether they're going to stick with him or not.
"I would like to do that but I'm also a little bit biased because I'm emotional and he's one of my boys!"
But despite widespread calls for the Lancashire man to drop, chairman of selectors Ed Smith looks certain to stick with Jennings.
"Having spoken to people in the team, it's obvious Keaton has got a very clear method and it's just been a difficult summer to open the batting," Smith said.
"We have to look at the opening position after Alastair's retirement so we will have a full and open conversation about all the options.
"But in the analysis of this summer I think it has been misunderstood the extent to which the ball has moved extravagantly.
"I have never seen the ball swing and seam as much as it has done this summer and some of the pitches have turned as well. That has to be taken into account.
"Some of the people who have dropped out of the side have had a full year of international cricket before that decision was made, some of which pre-date me.
"I would say Keaton has had a very tough reintroduction to Test cricket and that should be taken into account as we move forward."
Catch Ian Stone's Comedy Breakfast every weekday from 6.30am until 10.30am or listen to the full Adam Hollioake interview below