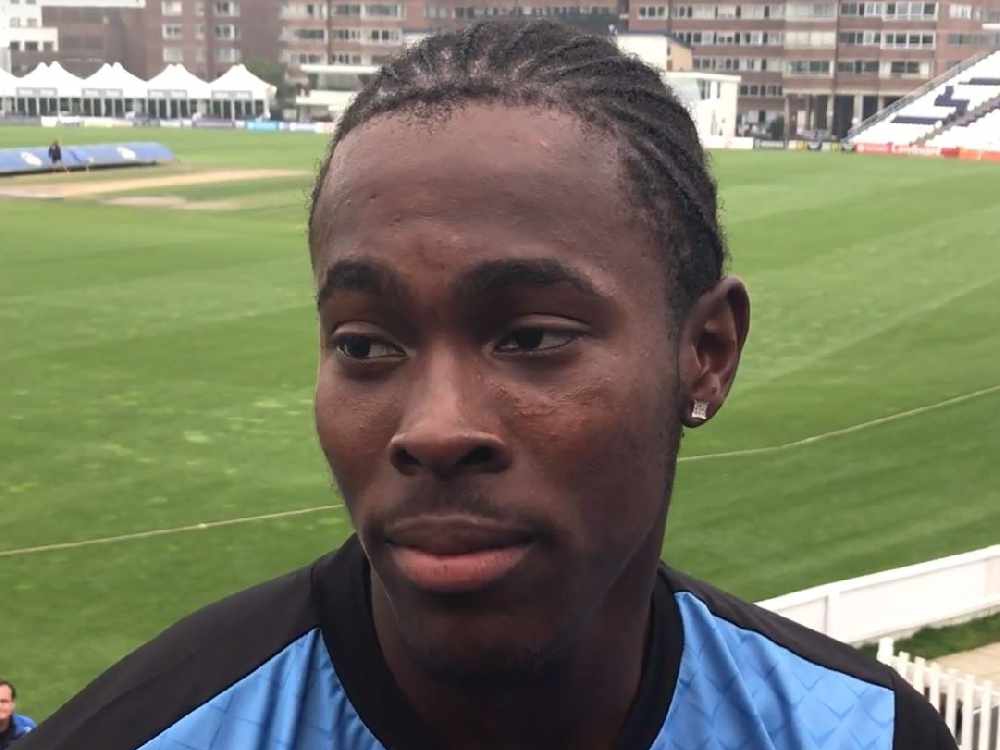 Would you rather play video games or represent your country?
England's Super Over hero Jofra Archer is the nation's new favourite son. Lethal with both ball and bat and rapidly becoming a key part of both the Test and ODI sides, the Barbados born pace man is the symbol of modern English cricket.
He's the man who toppled Steve Smith, and he's loved by all. Surely, then, cricket is his favourite thing - his passion above all else, the thing that gets him out of bed in the morning?
Not so, according to fellow England fast bowler Tymal Mills, who told Love Sport Radio that what Jof really likes is his Playstation.
"Jofra Archer is 100% more excited to play Fortnite than Test cricket for England. I often play with Jof, and if I turn my Playstation on at six, seven o'clock, I could put a lot of money on it that Archer will be online."
"He's always there, and he loves it. He gets a lot more animated and does a lot more shouting and screaming than what he does on the cricket pitch! The amount of time he puts into it, if he's not miles better than me [at Fortnite], he's in trouble!"
Mills stressed just how good a cricketer Archer is, and how much of his success is down to an elite mindset.
"Everybody wants to know all about Archer. He's not really had a prolonged period of failure yet in his career, and he takes a lot of confidence from that. You'll have the odd bad game, sure, but such is his talent and skill that he's never really struggled."
"He turns up at the ground knowing he's going to have a good day, and that must be an incredible feeling. He can just ride the crest of that wave".
And the fast bowler pointed out that Archer is the perfect mixture of durability and versatility.
"He's been tremendous. He bowls a lot of overs, he's a very fit guy, he's got a fantastic action and as we saw at Lords he can bowl all day."
"He's very good at moving up and down the gears, he knows when it's time to move back into fourth gear, sit in for a little bit, and then when the team need him full throttle crank it up again".
And it could be bad news for Australia, because Tymal Mills reckons Test cricket could be the format which best allows Archer to thrive.
"He's an extremely fit guy, he's got an extremely economical action and his skills suit all formats. Maybe Test cricket is the best for Archer, because we get to see more of him more often!".
Listen to Love Sport Radio on DAB Digital Radio, Online, smart speaker on via the Love Sport Mobile App.