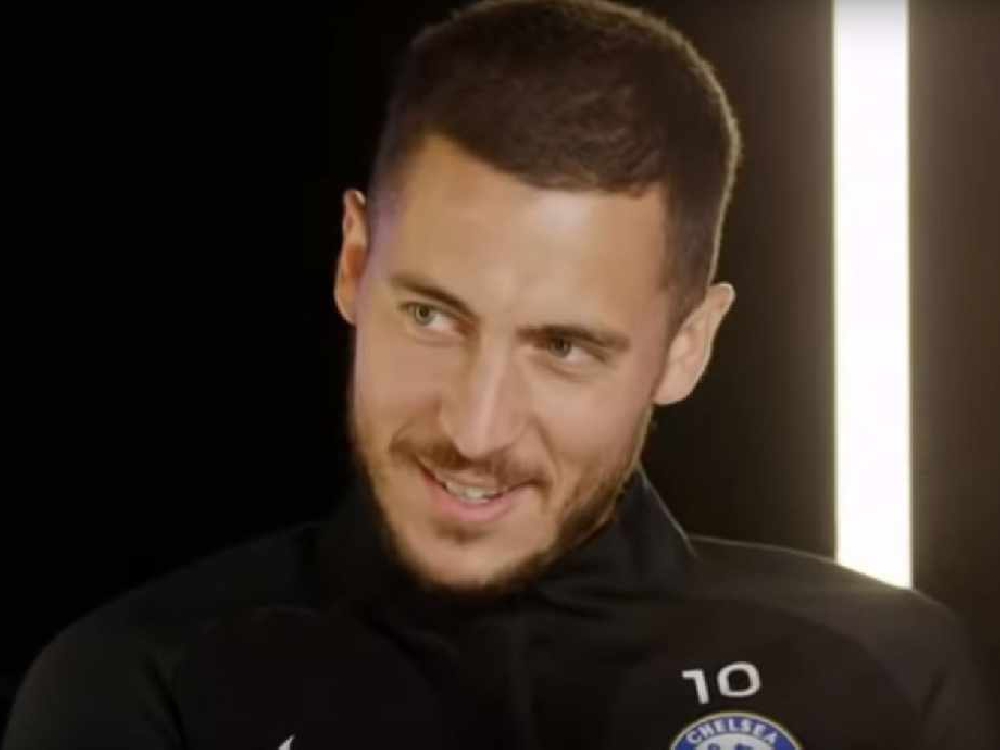 Chelsea could live to regret Maurizio Sarri's comments urging Eden Hazard to become more of a leader because it might be the last straw that causes the talisman to leave.
That's the opinion of former Tottenham, Liverpool and Manchester City midfielder Paul Stewart, who is glad that the Belgian is likely to start up front against Spurs again tonight.
Hazard has complained about being deployed in the false nine role, an apparent necessity with Alvaro Morata and Olivier Giroud short of form and goals, and Sarri gave an interview yesterday suggesting that the No 10 should be "less of an individual".
But Stewart reckons the Italian should be more wary of criticising his best player, who remains a top target for Real Madrid.
"I wouldn't like those comments if I were a player and I think it helps Eden Hazard's decision to part company with the club which has been widely reported with Real Madrid [interested]," Stewart told Ian Stone's Comedy Breakfast (weekdays 6.30am-10.30am).
"You don't want a manager going public and saying things of that nature.
"Let's be honest, Sarri hasn't particularly won everybody over at Chelsea yet and we know how gung-ho the owner is so you have to be very careful, especially with such influential players.
"I don't think Hazard has hit the heights for Chelsea that he has done in the past. I know he started well this season but he doesn't look happy with Chelsea Football Club at this moment in time and something like that might just make his mind up on what he does next regarding moving on and whether that's before the window closes even."
Getting through to a League Cup final tonight is unlikely to make much difference to Hazard's future but plenty of pundits have started to point to Mauricio Pochettino's lack of silverware at Spurs as a sign of his relative lack of success.
Tottenham are technically still in all four competitions ahead of tonight's semi-final but Stewart believes injuries to the squad - neither Harry Kane or Dele Alli will feature for another month - in key areas could leave Spurs struggling.
"I think it's going to be a tough few months to keep hanging onto shirttails in the league and get through a few rounds of the cups with the influential players that are out," Stewart added.
"Tonight would be a massive bonus if they could get the job done and see that over the line. But then they've got a massive task in the final so then it isn't job done!"
He also said: "It was everybody's fear that important players get injured at important times after the World Cup and going straight into the new season.
"It really has hit them hard with probably the most influential players absent.
"I know Son is at the Asian Cup but the others are quite long-term injuries at this stage of the season anyway.
"I think it's going to be a difficult game tonight."