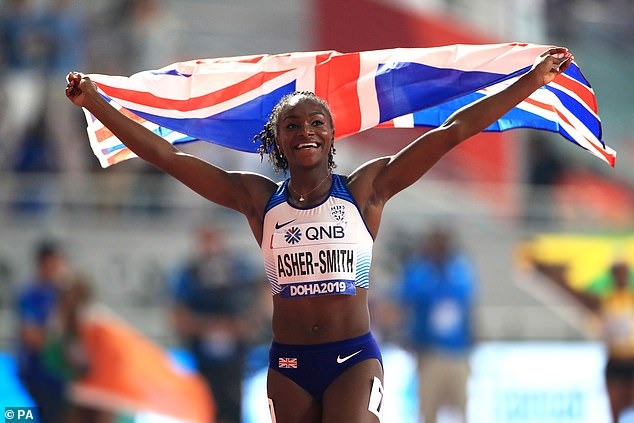 Iwan Thomas believes Dina has everything it takes to become a huge star
Dina Asher-Smith became the first British woman to win a major global sprint title as she stormed to victory in 200m at the World Championships.
She'd already won a silver medal in the 100m, and stands a good chance of another honour in the 4x100m relay. With Tokyo on 2020, she's already a national treasure, and she's certainly not done yet!
But in modern sport, success on the track or field is just one part of becoming a superstar. You've got to be marketable, you've got to be likeable, and you've got to play the game.
Speaking to Love Sport Radio, former world champion Iwan Thomas MBE said that Dina Asher-Smith has everything it takes to become a global icon.
"It's awesome. I told you she would do it! She's looked supremely brilliant all the way through the rounds. Her emotion after the race was great to see, and she's such a lovely girl".
"She's not just a brilliant athlete - she's a marketing dream. There's no one else you want to see win. I love her".
"She is the queen of the track. If she can keep injury free she's going to keep getting better and better and I wouldn't mind being her agent, because she is going to be a megastar".
Iwan also pointed out that British athletics could be in line for another hero at these championships after Katarina Johnson-Thompson's searing start to the heptathlon.
"KJT has set two personal bests and one season's best in the first four events so she's absolutely flying. She's so good at the last event, too. The 800m is her event, so if it all comes down to that it's going to be great to watch".
Let's hope she can do it, and join Dina up on that podium of stardom!
Listen to Love Sport Radio on DAB Digital Radio, Online, smart speaker on via the Love Sport Mobile App.