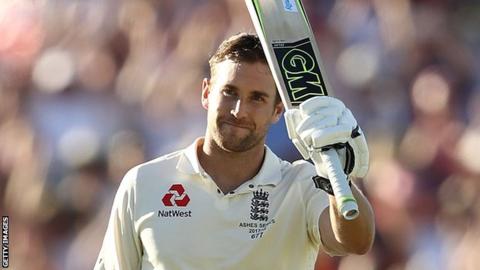 How important is he to the England bowling attack
The sheer pace of Joffra Archer's bowling makes him a lethal weapon for England as they head into the Ashes series. But they've chosen to leave the World Cup hero OUT of the first test at Edgbaston on Thursday, as he continues his recovery from a side strain.
His replacement isn't exactly shabby: Edgbaston is Chris Woakes' home ground, and he took six wickets there last time out against Ireland. Many are disappointed to see Archer miss out, but England batsman Dawid Malan told Love Sport Radio that his exclusion is all part of the plan.
"I've heard over the last two or three weeks after the World Cup that they were aiming for Joffra to play the Second Test. That was always in their plans".
Speaking to Johnny Burrow and Martin Allen on Posh Boys on Drive, Malan revealed that all of England's bowlers will have to deal with being rotated throughout the series, despite Joffra's brilliance.
"I quite like Joffra's bowling attack, but you're playing a five test match series and they're all going to play at some point and you're probably going to see all of the bowlers playing three or four of the tests and getting rotated as they go along".
There were some concerns about the fitness of Jimmy Anderson, who isn't getting any younger and who has been struggling with a calf problem. But Malan says he's confident that the veteran pace man knows how to handle his fitness and the rigours of the modern game."
"I know Jimmy's had a niggle but I think he knows where he is with his body, I think he'll always be ready to play for a test match, he'd never go into a test match injured".
But despite Archer's initial exclusion, Malan was left in no doubt that he'll have a massive part to play throughout the series.
"There's no substitute for pace, and it's going to be unlucky for whoever does miss out for Joffra when he does come in eventually, because I do think he's going to play a massive part in this Ashes series."