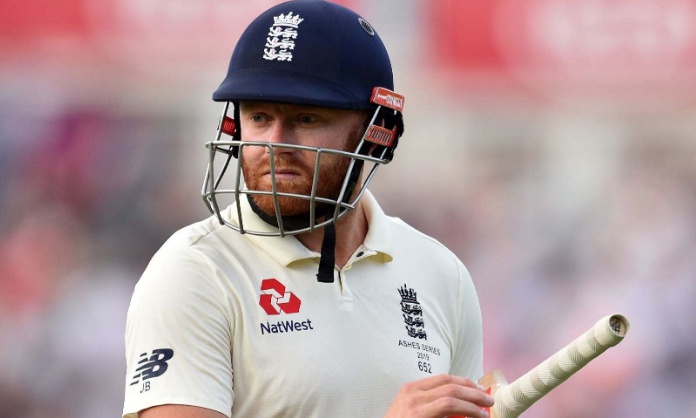 He also spoke about the end of his Sky Sports career.
David Gower spoke to Love Sport Radio today about Johnny Bairstow being dropped by England and the reasons behind his exit from Sky Sports.
Gower, who captained England, scoring 8,231 runs in 117 test matches, thinks Bairstow's omission will be a 'wake-up call' for him and give him time to go away and work on his game.
Gower was also let go by Sky Sports at the end of the last Ashes series and he is clearly upset by the manner of his exit, after 20 years of service to the sports broadcaster.
He told Love Sport Radio: "Even they [Sky] said 'you're doing a good job, but…' and the reason for things like this to happen, in simple terms, are an evolution.
"The way sport is presented on both television and radio, things change.
"New people come in and inevitably there's going to be an evolution. At the same time I'm trying to say I'm very grateful for the 20 years I had, and all the fun that was involved in that being around the game and the people I really loved and enjoyed being around, there's still a feeling there could have been more of it.
"One has to try and turn that round. Rather than look back and say 'ok, that's finished and I'm sad about it', which I am, just say now is the process to look ahead."
On Johnny Bairstow's omission from the test squad to face New Zealand in November, Gower thinks it will be a wake-up call for the Yorkshire wicketkeeper-batsman.
Gower said: "I must admit the Barstow thing caught me on the hop a bit because although he's not made the runs he really should have done in the last 18 months, maybe slightly longer, I know Johnny really well he's a really tough character, great competitor, very proud of what he does for England but at some stage we all need a wake up call.
"The Australian series, the draw at the end of it was a bit of a relief because there was every chance we'd lose that series.
"We've seen over the last couple of decades the keeper-batsman has become a key role.
"Everyone expects the keeper to take the catches, Johnny has worked very hard at that and he's a seriously good keeper, but you also need to be contributing more with the bat.
"An average of 20 is not good enough for Johnny and actually although he will be hurting right now, and probably very angry, and I can sympathise with that, a little bit of introspection where you need to go away and work on your game…that's what I think the selectors have already told him.
"It's a bit of a shake-up and in amongst it all Ed Smith has been brave enough to look at this short series against New Zealand and say 'right, it's time to look at the guys who've been knocking on the door'.
"Sibley has got a stack of runs. And the system is now so bonkers. Because you've got so many games of cricket of differing lengths you'd need to be someone out of Harry Potter to understand it all!
"You'd need the wisdom of Dumbledore to understand it all and if you don't have a magic potion or a magic wand then changes from format to format is tough.
"They've got a couple of test matches to start the process of looking at what might be over the next couple of years."
Tune in to Love Sport Radio for exclusive sports news and opinion.