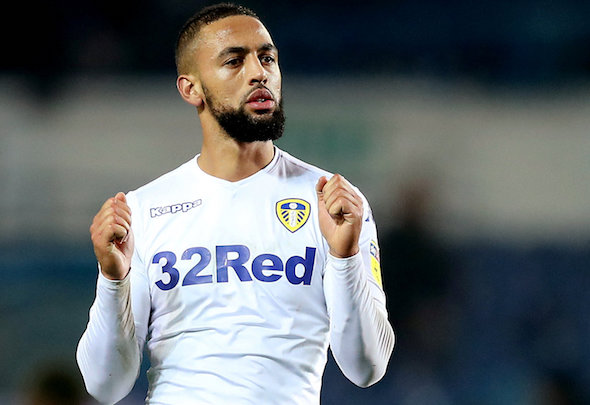 Would a transfer to Anderlecht be the wrong move for the Leeds man?
Leeds United could face the daunting prospect of losing their star striker in the final week of the transfer window. Former Oxford man Kemar Roofe is heavily linked with a move to Vincent Kompany's Anderlecht, having been a vital part of the Leeds side who came so close to promotion last season.
But former Leeds central midfielder Andy Couzens thinks Roofe is thinking of money, rather than a promotion push. Speaking on Love Sport Radio, Couzens said:
"I think Roofe is looking at the money side of things, rather than that promised land of the Premier League that he wants to play in. I think if he sticks around a year or two then he's going to get the rewards and play in that top league, because I do really believe we can do this."
And Couzens is certain that even if Roofe does leave, the club will be in a strong position.
"It would be a loss, but as long as they bring somebody in who can do that job, if we bring somebody in to play in that position, then we'll be fine. There's been a few Italians linked, Gayle up at Newcastle as well. It's a very exciting time at Leeds, and if you don't want to be involved, then don't be".
"All the bookies think we're the favourites. If Roofe goes, he's replaceable, as was Jansson. Everybody's replaceable. If he wants to go let's let him go, and go and get somebody who wants to play every week and challenge Bamford for that top spot".
Couzens did recognize the importance of replacing Roofe's quality: "If he goes, he goes. But if Roofe does go, we will need to bring in some proven quality up front".
If one of those strikers were to come in for Bielsa's men, they'd certainly have cracking service from Pablo Hernandez. The diminutive Spaniard scored a lovely goal in the season opener against Bristol City and set up Patrick Bamford for another, and Couzens was in left in no doubt as to how good a player he is.
"I think he's the best player in the Championship. He's 34 I think now, and age is only a number to Pablo", he told Johnny Burrow and Martin Allen on Posh boys on Drive.
"He's integral to what we do as a team and how we play and the creative side of things. But we've also got to recognise the work of Bamford up top and the lads in midfield - it gives Pablo that little bit of freedom. He is a massive part of this team".
And whoever is leading the line for Leeds next season, Couzens reckons they'll be right up at the top of the table come the end of the season.
"We're fitter, we're quicker, and I think we're in a good place to go up this year".