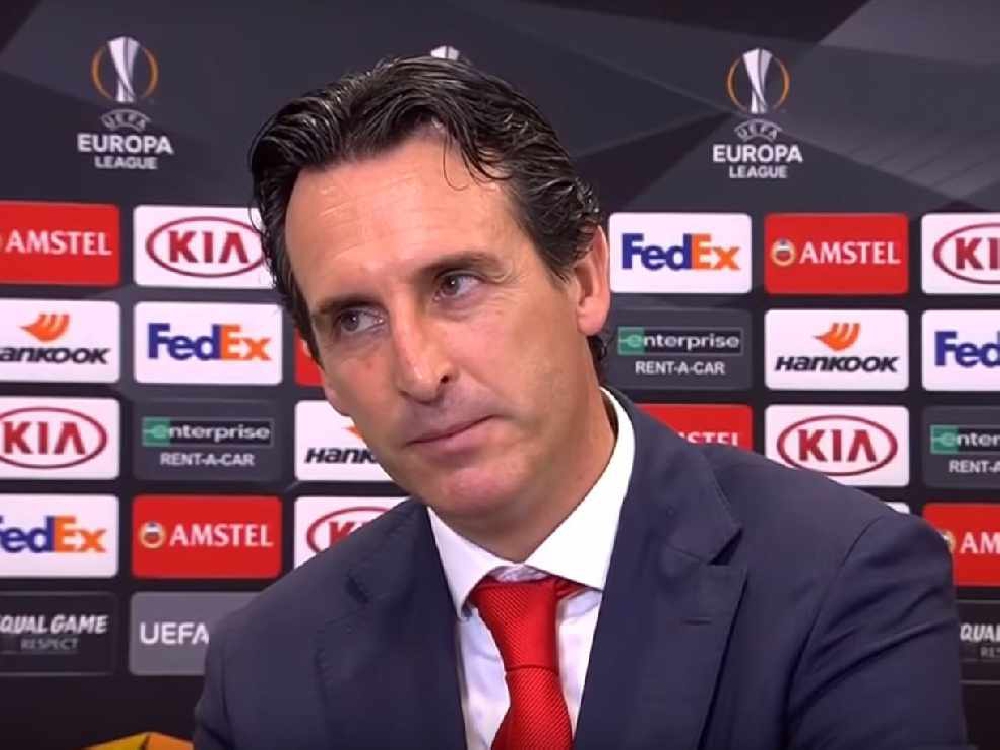 Arsenal may have picked up three points from a potentially tricky trip to Azerbaijan, but Mike Stavrou is concerned that Unai Emery may have taken an unnecessary risk with his squad.
Imagine dressing up in a three-piece suit and bowtie to pick up your milk and groceries from Lidl: that's essentially what Arsenal did on Thursday night, when they dragged eight first-team players on an 11-hour round trip excursion to the backstreets of Baku.
The Gunners did at least plunder three points, beating FC Qarabag 3-0 in their second Europa League group win of the season.
But Hector Bellerin, Alexandre Lacazette, Mesut Ozil, Lucas Torreira, Shkodran Mustafi, Granit Xhaka, Nacho Monreal and Petr Cech's stand-in, Bernd Leno, all made the trip to Azerbaijan.
Unsurprisingly, the win was fairly straight-forward, and with a crunch London derby against Fulham on Sunday, what was Unai Emery's need to bring his star players to the edge of the known universe for this procession?
🔴 | DEFENSIVE UNDERSTANDING STILL MISSING

Ex-#AFC Midfielder Stewart Robson thinks that Arsenal's defence have been tested properly since the first 2 games.

🤔 | Do you agree Arsenal fans? @ALittleBitArse1

📞 0208 70 20 558
📻 558 AM/DAB
📲 https://t.co/XWhRQh9myF pic.twitter.com/c2zPSVXKx2

— LOVE SPORT Radio (@lovesportradio) October 5, 2018
Lucas Torreira came on at half-time for Nacho Monreal; what if he was on the wrong end of an Azerbaijani stud in an uncomfortable place? The diminutive Uruguayan has been Arsenal's talisman, helping keep two clean sheets in their last two league games and to lose him would be an almighty blow.
Mesut Ozil and Alexandre Lacazette both came on as substitutes in the second half when the lead was already two goals and the game was dead and buried.
I know Emery demands a lot from his players, but a 2,500-mile trip seems excessive, especially for the ones who didn't even feature. In their place could have been youngsters who would benefit from the game-time.
One thing Arsene Wenger did do right last season – I admit there were not many – was deploy youth players in Europe. Reiss Nelson, Ainsley Maitland-Niles and Eddie Nketiah all played their part in Arsenal's run to the Europa League semi-final last year.
That earned them the experience and exposure they needed to progress, with Nelson now flourishing under Julian Nagelsmann at Hoffenheim in the Bundesliga and Maitland-Niles becoming a mainstay in Arsenal's first-team until his unfortunate injury against Manchester City in the first game of the season.
🇩🇪 | BIG OPPORTUNITY FOR LENO

Ex-#AFC Goalkeeper @LeeHarperGK thinks that this is Leno's opportunity to grasp and Cech's injury will help him focus.

🤔 | Do you agree? @ALittleBitArse1

📞 0208 70 20 558
📻 558 AM/DAB
📲 https://t.co/XWhRQgRLH7 pic.twitter.com/uaQQAUNNlj

— LOVE SPORT Radio (@lovesportradio) October 4, 2018
You only have to look at Emile Smith-Rowe's excellent performance last night - capped off by a classy finish - to show that these are the kind of matches kids like him should be playing in. There's nothing more intimidating than a European away day, so if he can thrive in front of roaring fans in an ex-Soviet state, suddenly the John Smith's Stadium seems like a walk in the park.
Matteo Guendouzi also sorted out his feet for the first time in 90 minutes to make it 3-0 with a smart strike. If there's any platform for the 19-year-old to be making mistakes, it's on a Thursday night in Azerbaijan.
Emery is right to prioritise the Europa League, as it's probably the slightly easier route for Arsenal to qualify for the Champions League. But you have to pick and choose your battles - and the Cold War is over.