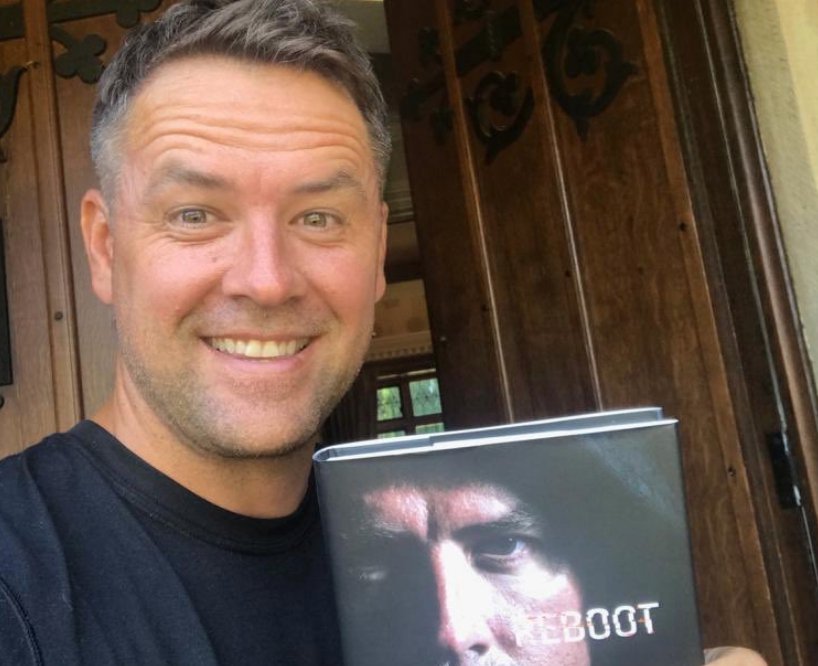 Mark Eglinton thinks Owen is one of the funniest people he's met.
Michael Owen's book had caused uproar well before it hit the shelves this morning.
He revealed he never wanted to join Newcastle, which led to a Twitter spat with Geordie legend Alan Shearer, and called Fabio Capello 'crap'...although most England fans will surely share his view on the stubborn Italian.
Love Sport Radio spoke to the co-author of 'Reboot: My life, My Time', Mark Eglinton, to get the inside take on the book that's been splashed over the front and back pages recently.
Eglinton was asked if Owen was clinging onto resentment from his career, after serialised segments from his book revealed he thought Fabio Capello ended his international career and he also appeared to moan about his time at Newcastle United.
😲 "The public image is the opposite to how he is"

Michael Owen's ghostwriter @MarkEglinton had his say on working with Owen and says the perception of his personality is completely wrong #NUFC

📞 Whatsapp us - 0208 70 20 558
📻 Tune in - DAB
📲 Listen - https://t.co/XWhRQgRLH7 pic.twitter.com/0iJmPMHJJh

— Love Sport Radio (@lovesportradio) September 5, 2019
He told Love Sport Radio: "That's not the impression I've got. I was thinking last night...it might be that within the serialisation you've got the sense that there's criticism of some people, but when I consider the number of people in the book who've been complimented is larger.
"Including some people you wouldn't expect to be complimented. He had a desire to be very, very honest.
"I'm sure some people want to write a book that's all puppy dogs and ice cream and everyone's happy but that wasn't Michael's aim.
"Michael is very keen to tell this unvarnished account of life. It wasn't for money, certainly wasn't for attention.
"A lot of myths came over his career. A lot of those myths festered into 'facts'. He just wanted to tell it how it was with nothing held back whatsoever.
"There's limited scope for context [in serialisation]. It's giving the potential reader a sense of what might be in the book. There's so much more in the book than what's been serialised."
Owen's image as a pundit is mixed, to say the least. many regard him as slightly boring, but Eglinton says that's not the true Michael Owen.
He said: "Michael is one of the funniest, most intelligent guys I've met.
"I went in there not really knowing what to expect.
"Michael has a great sense of humour, he's a lot of fun to work with, the public image that gets put out there about him is the opposite of what he is."
Listen to Love Sport Radio for the latest chat on the biggest sporting topics.