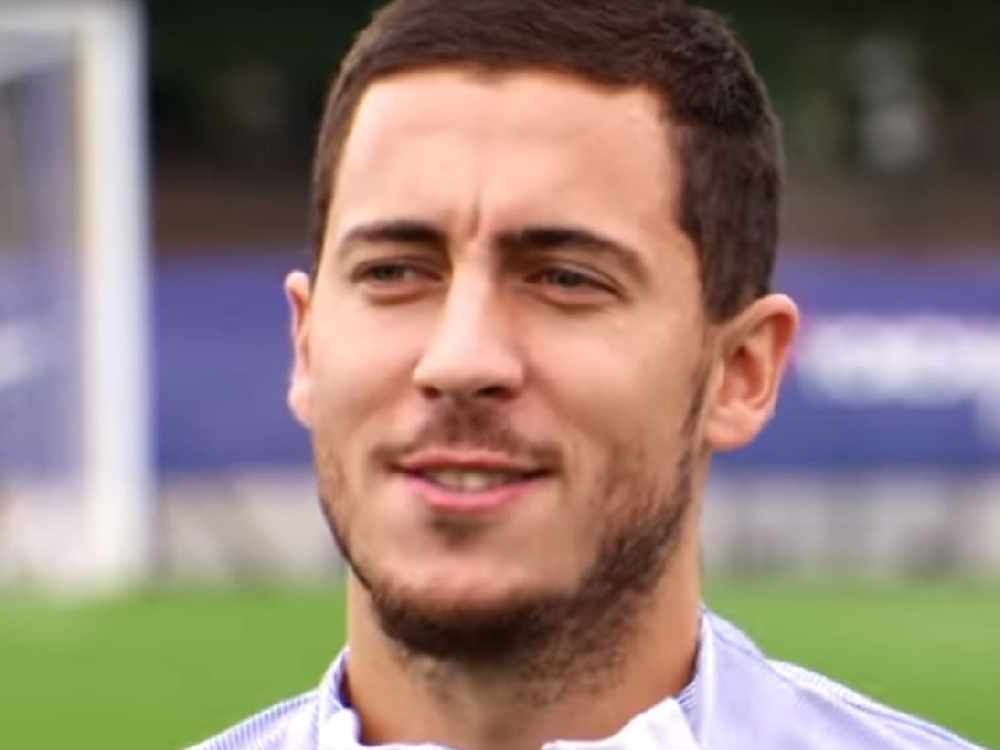 Chelsea legend Kerry Dixon has been worrying that Eden Hazard is unhappy playing false nine but is glad to see Maurizio Sarri sign a striker who should fulfil that role instead.
Hazard has been forced to play up front on his own for Chelsea thanks to the lack of goals scored by Alvaro Morata and Olivier Giroud, the squad's two out-and-out strikers.
However, Sarri has now successfully completed the loan of Juventus' Higuain, who broke the Serie A goal-scoring record under his tutelage at Napoli, and Dixon is hoping that will see the Italian boss move Hazard back to his preferred inside-left position.
"I don't want to knock Sarri because he appears to be quite a nice bloke and he wants to do a good job," Dixon told The Brian Moore Show (weekdays 3pm-7pm).
"He's got his ideas and after trying various things - and he's not the first manager to play Hazard up front, Antonio Conte did it with three smaller men up front with varying degrees of success - but it is affecting Eden Hazard, I feel, being asked to carry the front line.
"With the interweaving that they do with the likes of Willian, Pedro or [Callum] Hudson-Odoi, it works on occasions and it might work against some of the smaller teams but it's not going to work in the big games and Chelsea might well suffer.
"In the first Tottenham game there were a couple of shots from distance that the keeper patted down and any natural goal-scorer or striker in and around the box would have got the tap-ins.
"When the goal quotas are added up, it's not all about the thunderbolts from 20 yards or volleys or so many headers.
"It's about your tap-ins, your intelligence, your getting across the first man - there are loads of different reasons why you get your totals and at the moment Chelsea are struggling for a player to get anywhere near 20 goals a season."
Higuain has only scored six times in 15 appearances for AC Milan so far this season but in each of his 10 previous years has passed double figures in terms of league goals.
The Argentinian has reportedly been unhappy in Milan and that is the reason behind his u-turn after rejecting Chelsea in the summer.
But Dixon believes that if the environment around him at Stamford Bridge is right then he can hit the ground running.
"Certain players like certain environments, they fit in well, they get on, the manager suits, they get on well with the players around them and that is important," Dixon added.
"We've seen it recently with Chelsea when they last won the title. They weren't the best players necessarily but the team itself all suited each other and the style of play suited.
WIN £100💰

Thanks to Betconnect, the brand new social betting network.

We're giving YOU the chance to WIN £100 if you correctly predict the results of the 3 FA Cup games

WIN 🏆
LOSE 😩
DRAW ⚽️

FOLLOW us @lovesportradio and COMMENT your results below

T&C's apply
18+ pic.twitter.com/A6tIDBb9Hv

— Love Sport Radio (@lovesportradio) January 21, 2019
"The same thing happened with Leicester when they won the league. At the moment, it does seem that Alvaro Morata for sure and perhaps Olivier Giroud - who hasn't really had the opportunity although I'm not saying he's the long-term answer - but certainly Morata doesn't seem to be a fit.
"Most people after last season gave him the chance to hit the ground running and he started quite well but it became quite obvious why he's only played so many games in his career.
"He does get injured quite a lot. He doesn't play the games that he should and therefore he can't score the goals and can't get the consistency! Ultimately, the team suffers. You talk about strikers coming in and for example Fernando Torres, who came to Chelsea as one of the best strikers in the world and went to it not quite happening for him. He moved on but there are others.
"It took Didier Drogba 18 months to sort himself out and he became one of the best strikers Chelsea have ever had.
"There are all sorts of reasons why and I'm not going to turn around and blame managers because the whole essence of the place and the environment that you work in has got to suit.
"If it does and everyone is happy with him, then usually success follows."