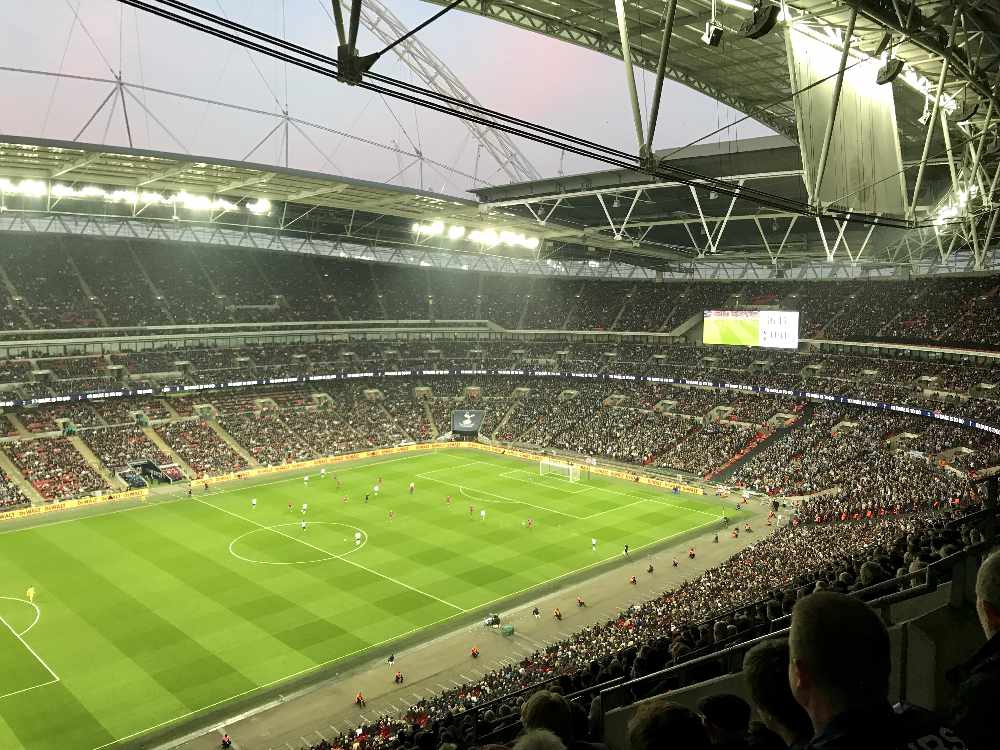 Frank Sinclair is worried that the quality of the surface at Wembley could hinder Chelsea in their efforts to turn over Tottenham on Saturday night.
The pitch at Wembley has rarely received so much use this autumn with an Anthony Joshua world title fight, three NFL games and Tottenham's home fixtures due to the the delay on construction of their new stadium.
Manchester City expressed concerns about the condition of the grass last month and the damage caused by the American football remains clear for all to see.
And Sinclair thinks it could stifle the football that Chelsea have displayed in their unbeaten start to the season.
"The format and the way that Chelsea are playing this season has a big influence from one of the new signings in Jorginho," Sinclair told Ian Stone's Comedy Breakfast (weekdays 6.30am-10.30am).
"I've started to notice a game-plan from the oppositions to stop him getting on the ball.
"So Chelsea have to figure out different ways to win games and come Saturday, the pitch will play a big part in the way Chelsea want to play.
Former Chelsea defender @FrankMSinclair thinks it's vital that Chelsea keep N'Golo Kante happy at Stamford Bridge while he adapts to his new position under Maurizio Sarri.

📞 0208 70 20 558
📻 558 AM/DAB
📲 https://t.co/XWhRQgRLH7 pic.twitter.com/dvDyuX3pOR

— Love Sport Radio (@lovesportradio) November 22, 2018
"It's not in the greatest condition at the moment for a Wembley surface. That could play a part in the game."
He added: "Tottenham are a tough team to play against and there's no given right that we will go to Wembley and win this game.
"It will be a hard-fought game but they're very capable and I'm obviously extremely pleased with the start that Sarri has had at the club.
"I believe they are the only unbeaten team in the top five leagues in Europe which is some task and hopefully they can keep going."
Tottenham's two challenges on Saturday will be shutting down Jorginho and in-form winger Eden Hazard, both of whom have helped the Blues to third in the Premier League table without a defeat under new manager Maurizio Sarri.
The Italian boss has also redeployed N'Golo Kante in a more advanced position, something Sinclair believes is starting to work.
"He's got a role to play in the team and it's obviously a new role for Kante, a bit more forward-thinking for himself personally," Sinclair added.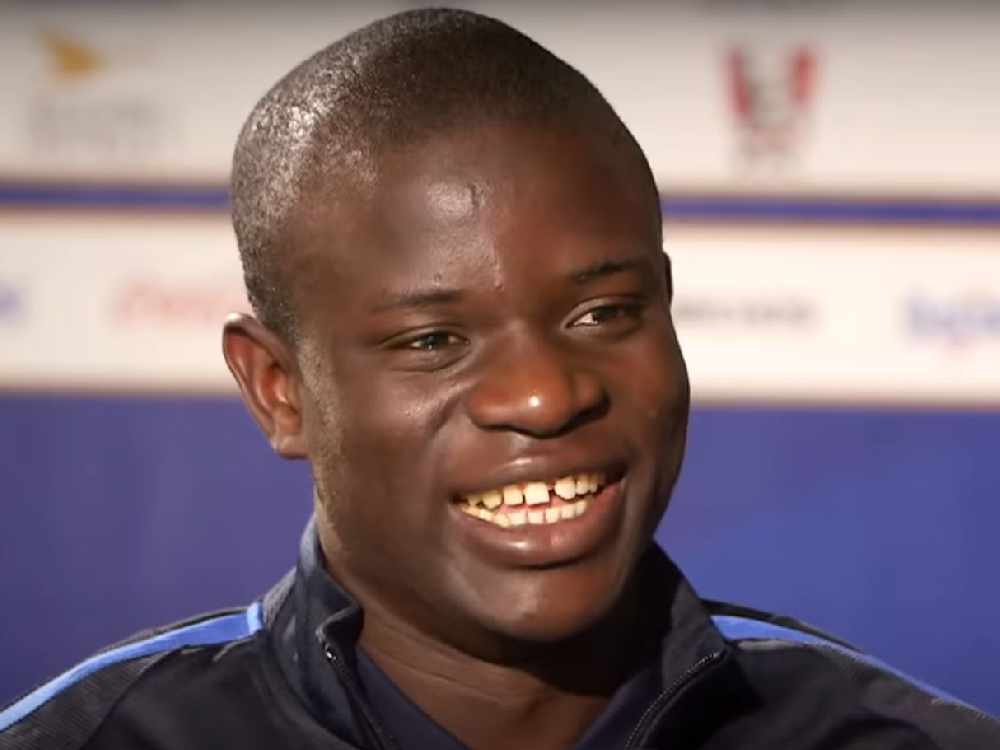 "He's certainly playing his part and getting used to it. You can see the progression in the understanding of playing that right side of midfield, rather than that anchor role protecting the back four which I still think he is the best in the world at.
"But certainly he has an important role and a player of that class, there would be a lot of takers if there was a situation where he was unhappy at the club or was looking to move on because of the position he's playing in."
Catch Ian Stone's Comedy Breakfast every weekday morning from 6.30am for more great sport exclusives