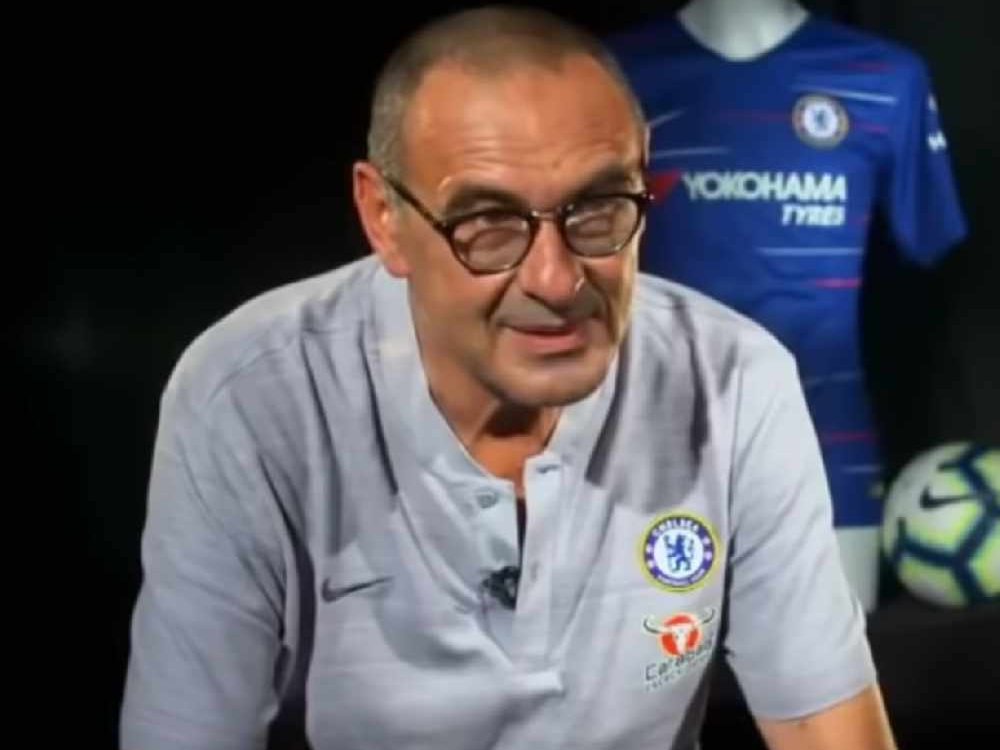 Chelsea need to play with fearlessness if they have any hope of toppling unbeaten league leaders Manchester City, according to one former Blue.
Maurizio Sarri's side have slipped to two defeats in their last three games and now face the daunting prospect of stopping the title favourites when City visit Stamford Bridge.
And Chivers, who played for the Blues between 1978 and 1983, thinks Chelsea should take a leaf out of Liverpool's book and not be afraid to attack City and put them on the back foot from the get-go.
"When we come up against City, I hope that - instead of standing there and watching them play like we did under Conte, when we didn't engage them - we do what Liverpool do when they play City and have a right go," Chivers told Ian Stone's Comedy Breakfast (weekdays 6.30am-10.30am).
"I know they've got the pace of Salah up front and pace throughout the team but we've got the players who can hurt them.
"We've got to get about them, we've got to stop them playing and push onto them in their own half. I can't understand why teams come up against them and they just stand there and let them play before defending 30 yards out."
Chivers has a point. City have looked imperious for much of the season they had a scare on Tuesday when having looked in control against Watford they laboured to a nervy 2-1 victory.
Chelsea's fortunes, though, have taken a turn for the worse with Sarri's side remaining toe-to-toe with the leaders until recent defeats damaged their outside hopes of regaining the title.
A victory over Fulham last weekend sandwiched defeats against Tottenham and more surprisingly, Wolves, casting considerable doubt on the west Londoners' top-four credentials too.
🔵 Ex-Chelsea defender @Garychivers would rather Chelsea went down swinging against city than sit back and defend.

Join @ChelseaFanCast on the Chelsea Fans Show tonight from 7pm.

📞 0208 70 20 558
📻 558 AM/DAB
📲 https://t.co/XWhRQgRLH7 pic.twitter.com/A8yFqMbVbP

— Love Sport Radio (@lovesportradio) December 7, 2018
Question marks have been raised about whether the Blues' excellent start to the campaign was a false dawn where victories simply papered over the cracks.
However, Chivers suggests criticism of Sarri is unfair and simply conceded that Tottenham successfully came with a game-plan to isolate Jorginho.
"That's a little bit harsh, to be quite honest. He's changed his formation. He started off with Kante in the middle and now he's got Kante going further forward," Chivers added.
"The thing with Jorginho, who has been fantastic for the first 14 or 15 games, is we went against a really, really good Tottenham side.
"They did their homework on us, dropped Dele Alli behind the centre-forward and every time Tottenham lost the ball, Alli was on Jorginho. Jorginho couldn't get rid of him, he followed him everywhere and he kept him out of the game."
Chelsea will look to avoid a third defeat in four games but their recent record against City will not inspire confidence, having lost each of the last three meetings – including August's Community Shield fixture.
Yet the Blues are unbeaten at Stamford Bridge this season and Chivers insists sitting back will only play into City's hands.
"If you're going to go down, go down having a right go. Get among them. Like the old Wimbledon side in 1988, get out there and have a go. Get into the tackles, rattle them early and let's get at them."