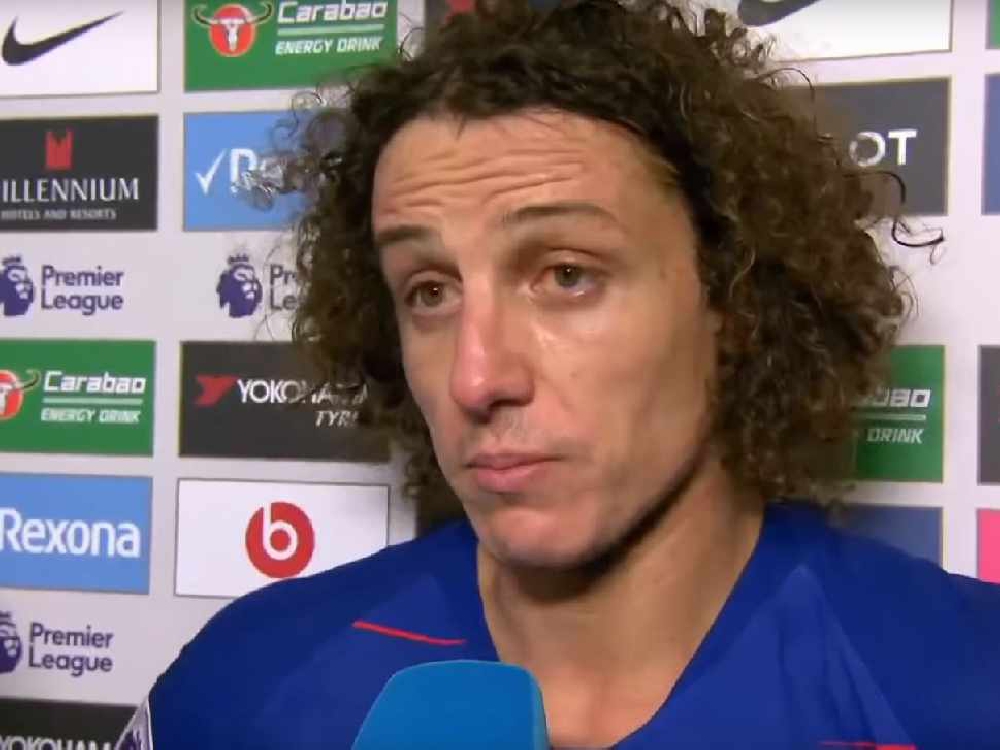 Chelsea may have appreciated David Luiz's goal on Saturday but ex-Blues player Clive Walker reckons his defending was just as important in the 2-0 win over Manchester City.
Luiz's second-half header sealed a surprise win for Maurizio Sarri's Chelsea, who handed the defending champions their first defeat of the season.
But they also kept a clean sheet against an attack that had averaged three goals a game in the Premier League, something to which Walker conceded Luiz has not always contributed.
"I think David Luiz, historically over his time at Chelsea in two stages, has had those days where he's been wandering," Walker told Ian Stone's Comedy Breakfast (weekdays 6.30am-10.30am).
"I think especially in the early days, the first time he came to the club, most definitely.
Ex-Chelsea midfielder Clive Walker thinks that the most impressive thing about Saturday's win was the clean sheet and specifically David Luiz.

📞 0208 70 20 558
📻 558 AM/DAB
📲 https://t.co/XWhRQgRLH7 pic.twitter.com/GZnAiqsA05

— Love Sport Radio (@lovesportradio) December 10, 2018
"I think the second time around, being that three or four years older made a bit of a difference.
"But I think he's also proved that as a defender, if he's solely used as a defender, told to stay in his position and maybe mark someone man-to-man, he's very good at that and he's one of the best, but he has his off days like anyone else.
"And he makes mistakes and if it gets punished it gets punished and against Spurs it did, but he was different class and I think everybody will agree with that."
He added: "David Luiz who was absolutely outstanding, his best game this season so far, best game probably for a long time.
"I think when you ask a senior pro to step up they are quite capable of doing that, whether they do and whether they do it against a team like City is another thing but he was absolutely magnificent."
City are now second in the league, just a point behind Liverpool who are now the only unbeaten side in the league.
But despite the victory for Chelsea, they remain unlikely title contenders and even Walker admitted they had to rely on some profligacy on the part of Pep Guardiola's side.
"I think anyone who plays against Manchester City at the moment are hopeful they can get some sort of result," Walker said.
"But, to play the way we did, I think it was obvious we had to play at the top of our game as a team and that's 1-11 all the way through.
"City needed to have been slightly off the mark and that was probably it and we scored the goals when they had chances they didn't and we did. I think at the end of the day it was a pleasing result for many Chelsea fans.
"I think anybody knows that the way City play, they're going to create opportunities, so they're going to score goals inevitably.
"It was mega-pleasing for the back four and the goalkeeper to keep a clean sheet, you know how much they actually love that."