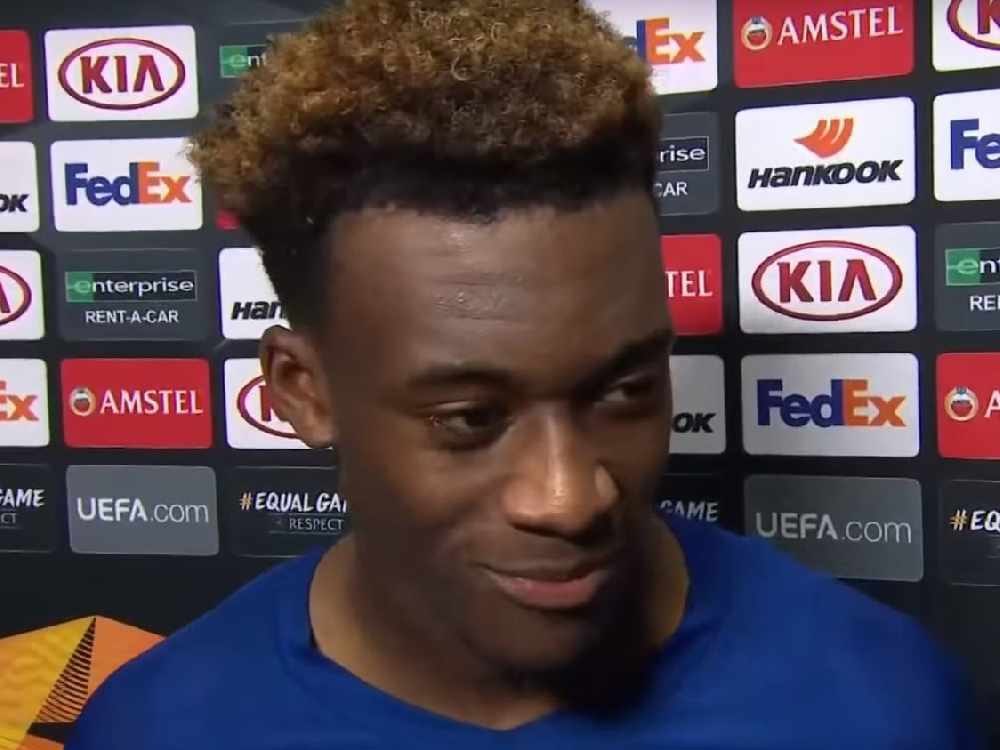 Callum Hudson-Odoi looks certain to join Bayern Munich in a £35million deal before the end of January but Pat Nevin believes whether the deal goes through or not, it is a positive state of affairs for Chelsea.
Hudson-Odoi has been hailed as one of the brightest talents to have come through the Chelsea academy for years, having joined the club at the age of seven.
The 18-year-old has now become a regular in the Europa League for the Blues but is yet to establish himself in the Premier League starting line-up and feels he has been forced to move club to find a first-team berth.
Bayern have made four bids for him with the latest, supposedly worth around £35million, said to have reached Chelsea's asking price, leaving fans disappointed at the prospect of losing 'one of their own'.
But former Chelsea winger Nevin does not seem worried about the England U19 international's impending departure.
"[Chelsea] are juggling quite a number of balls in the air at the moment, but then again that's just the way the game is and that's what you do as a club," Nevin told The Brian Moore Show (weekdays 3pm-7pm).
🗣️ "It's a no lose situation for Chelsea"

Ex-Chelsea winger @PatNevin thinks that Callum Hudson-Odoi isn't necessarily guaranteed to succeed at Bayern Munich.

📞 0208 70 20 558
📻 558 AM/DAB
📲 https://t.co/XWhRQgRLH7 pic.twitter.com/5cm6zw7OqT

— Love Sport Radio (@lovesportradio) January 9, 2019
"Suddenly, if you look at it from a different perspective, Chelsea are no in a no-lose situation on this one. If the sell him, they're selling a kid, who has not proved anything quite yet for £35m, maybe even more.
"The likelihood is that he'll do very very well, but there's no absolute certainty of that yet.
"The final steps are the hardest ones. Getting to that very top level is the hardest step of all. It's as hard as almost all the other ones put together.
"[Callum] has done really well. He would learn if he stayed at Chelsea, and he would do perfectly well going to Bayern Munich as well.
"If Chelsea keep him then they will know by this time next year if he is going to be good enough and he will know himself.
"If Bayern Munich take him now and it doesn't quite work out, that's a lot of money to have thrown away at a player who might not be one of the top international players."
Hudson-Odoi is set to become the third English teenager playing Bundesliga football, joining ex-Manchester City winger Jadon Sancho and Arsenal loanee Reiss Nelson.
Both were forced overseas by the lack of first-team opportunities at their boyhood clubs but have excelled at Borussia Dortmund and Hoffenheim respectively.
However, Nevin does not believe that Hudson-Odoi necessarily has to seek alternative employment quite yet.
"It's a real toss of the coin. For Callum, his position is: 'Am I going to get a game for Chelsea?'" Nevin added.
"They don't really seem to give that many youngsters that many chances, but if you're good enough, you'll get there.
"That business model [Chelsea have got developing young players and selling them on] could backfire, as it did with Kevin de Bruyne, but it is actually astonishing."