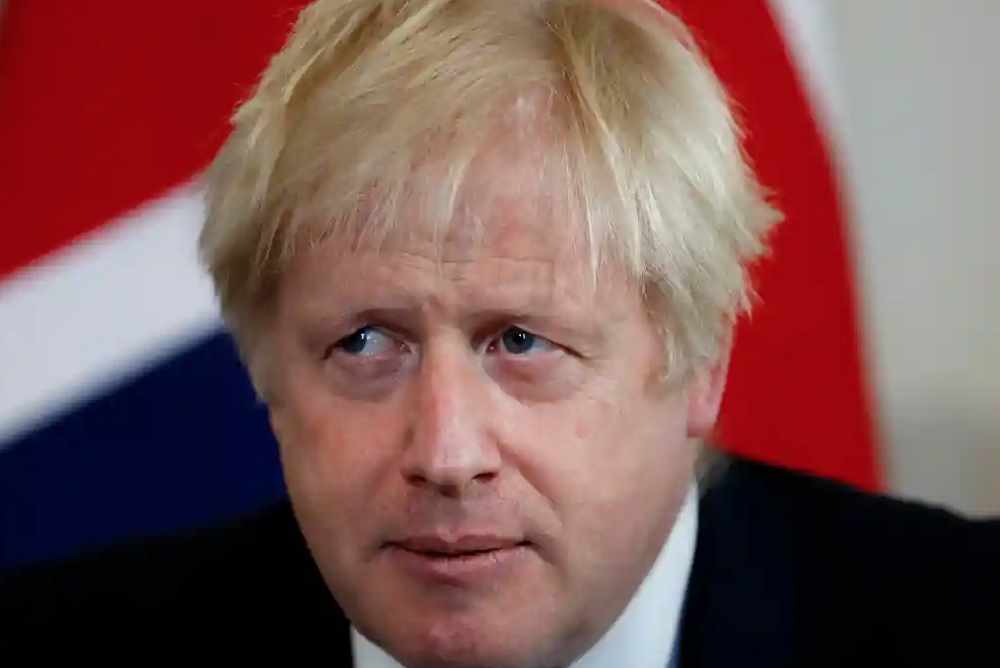 'He's staggering around Westminster with a glass of wine in hand telling people to 'eff off''
Boris Johnson's former Director of Communications during his time as Mayor of London has issued a blistering attack on Dominic Cummings - his current political adviser who is accused of masterminding Boris' aggressive approach to government so far.
Guto Harri, speaking to Love Sport Radio this morning, said: "Boris allowed an unelected official working for him in the backrooms to be front of house. He's staggering around Westminster with a glass of wine in hand telling people to 'eff off', he's that blunt, and telling people who've been in the Party for decades that he doesn't know who they are.
"He was actually played by Benedict Cumberbatch in a movie about the Leave campaign, which may have gone to his head, but what I'm very conscious of, as one of Boris' key aids who worked with him for four years, I never allowed myself to forget for one second was the only reason I had any authority at all was that I was speaking on behalf of Boris.
That means you behave accordingly and if you stagger around insulting people, swearing at them, well they're the foot soldiers of the party.
"If you go around sacking people like that and swearing at them down the phone you're not only belittling yourself but you're dragging your boss into disrepute and that's completely unacceptable."
When asked whether or not Boris should sack Cummings, Harri said: "If you sack a Cabinet Minister they have their own electoral mandate and they sit on the backbenches and can plot with others to topple you.
"If you sack an unelected official they get their P45 and they're out on the street. They're gone, they're not a threat, and he should bear that in mind because what he has done now is insult a lot of people who are on the backbenches now plotting, and may even overthrow him one day in the not too distant future.
"If he was to throw out Cummings it would be a major recalibration of the government, it would be a restart, if you want.
"But I'm a big rugby fan and if the game plan isn't working, instead of just grimly sticking with it you get together at half time, drop the game plan, play what's in front of you and get on with it.
"I would urge Boris at this point because his natural instinct is to charm not abuse, his natural instinct is to persuade not to bully. We need to see more of the Boris we saw 10 years ago and less of the Boris we've seen over the last 10 days."
On whether or not he thinks Brexit will happen, Harri added: "Yes it will. In the end we will be out and there will be an election but there's a lot of argy-bargy now over the sequencing of that.
"Opposition parties are trying to take the wind out of Boris' sails and an election under these circumstances would be very unpredictable."