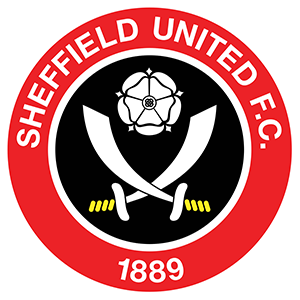 Sheffield United stalwart Billy Sharp has been praised by a former Sheffield United manager
Netting the first of his side's two goals against Bournemouth yesterday, captain Billy Sharp's strike started the comeback against the Cherries.
The Blades' 2-1 home win over Eddie Howe's men has put Sheffield United within touching distance of a top-four spot, now just two points off Chelsea.
Speaking to the Sheffield United Fans Show, ex-manager Dave Bassett was running out of superlatives to describe Sharp.
"He's started the last couple games and he's there on merit. He's been chipping away, he's come on as sub, he's been part and parcel. He's club captain. He's done the club proud.
"It's been a nice little icing on the cake for him to have some Premier League games."
LISTEN TO THE SHEFFIELD UNITED FANS SHOW, SUNDAY'S 9-9:30 PM, ON LOVE SPORT RADIO.
On the impact the Englishman has made in the Premier League and whether the front man, who was prolific in the lower leagues, could have made his top-flight bow sooner, Bassett was surprised it has taken him so long to do so.
"Nobody would quite take a chance with Billy in the Premier League in the years gone by.
"I thought personally thought five or six years ago he could have helped some clubs because he's got a knack of scoring goals does Billy.
"I'm sure he's enjoying his time with the rest of the players who gel well together and they all pull together.
"Today he [Billy] came off and Moussett came on. The subs were changed and they worked for the club in a great way.
LISTEN TO LOVE SPORT RADIO FOR ALL THE LATEST FOOTBALLING TALKING POINTS AND FEISTY DEBATE!